Kheer|| Rice Pudding With Jaggery
No matter who you have become, what tradition you follow now, sometimes it happens and all you want is to go back to golden old days time to relive some moments again . Today it just happened to me and I wanted to eat gur ki kheer (jaggery added kheer) with the same taste which is already infused in my mind . I called my mom and asked her to share the recipe of kheer .
This kheer we usually cook during one of the festivals in a very pious way .
Today I am sharing this recipe, basically my mom's recipe , it's very simple to cook and tastes amazing . Do try it and let me know how you like it . #recipecontest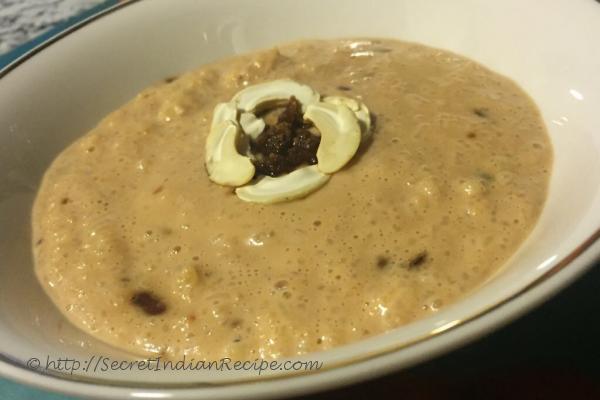 Ingredients:
3 cups Whole Milk
3 tbsp of Basmati rice soaked in water for 15 mins
1/2 cup of grated Jaggery
Directions:
Boil milk in a pan on medium heat until it's bubbling.
Add soaked rice to it , stir it . Put the flame to low heat and let it cook for 30 mins . Stir in between so that it doesn't stick to pan .
After 30mins when rice is cooked in milk and milk is also reduced to half of its volume switch off the flame . Consistency should be semi thick . Let the kheer sits for another 15 mins until it's Luke warm.
When kheer is slightly warm, add grated jaggery to it and mix properly.
Serve it when it's slightly warm with some dry fruits over it and enjoy the dish.
Footnotes:
Donot add jaggery when kheer is hot and it's on flame for cooking , this will curdle the milk so wait till it's done and slightly warm.