Kheera Ka Sarbet (cool Cucumber Juice)
Have you been keeping fast by eating fried boiled Potatoes and sabudana kheer?....or sometimes Sabudana khichdi?. So here is an awesome drink, which will not only refresh your mood but it is more healthy and has less calorie than your fried stuffs. It is a drink made by blending cucumber and curd. Cucumber has very good water content and it takes more time to digest. So you eat less. And it has curd, which is a good source of calcium protein and probiotics. And if it is not sufficient, then you may be surprised to know, it does not have any sugar but we add fasting salt, which replenishes your minerals requirement during fast. So, the next time you are fasting, try this out.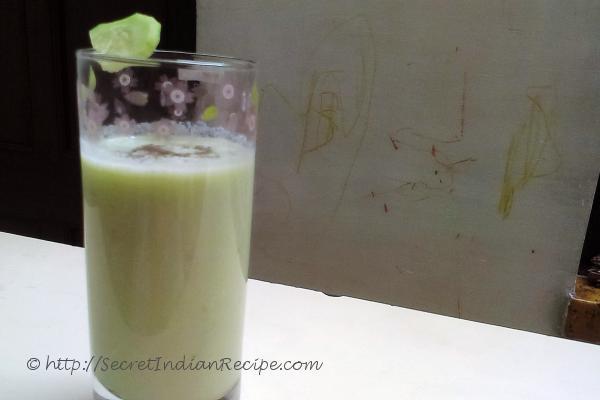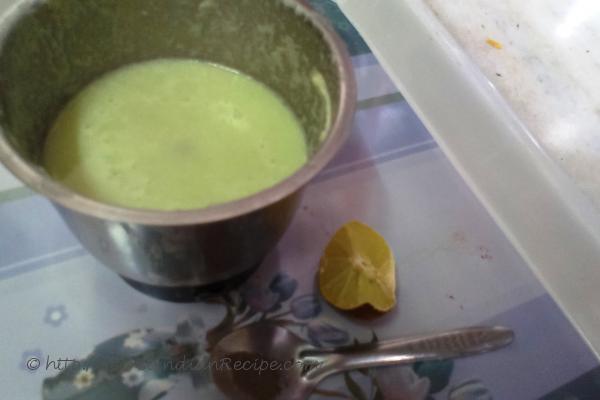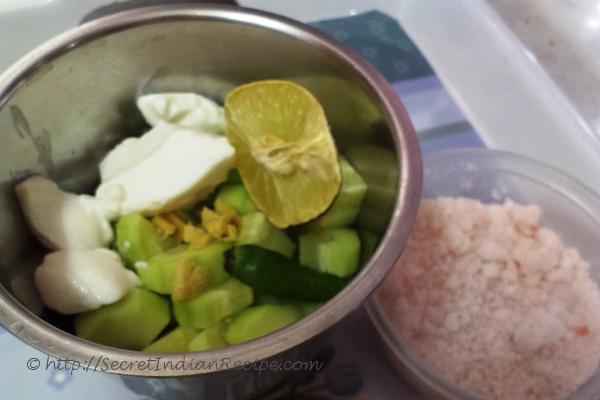 Ingredients:
Kheera (Cucumber) – 1 piece
Thick Curd – 3 tablespoon
Ginger – ½ inch piece
Green chili – 1 small piece
Sendha namak (Fasting Salt) – ½ teaspoon
Black pepper powder – ½ teaspoon
Water -1/4 cup
Lemon juice – 1 tablespoon
Directions:
Peel the cucumber and chop into s mall pieces.
Put cucumber pieces, curd, sendha namak, ginger, green chilli into a juicer grinder and grind into a smooth paste.
Again add water and lemon juice nad grind for few seconds.
Pour the juice into the serving glass, sprinkle black pepper powder and sere with slice of cucumber.
Footnotes:
You can add few mint leaves to enhance the taste.
You can use home made curd. In this case avoid adding water as home made curd is thinner.