Khoi Narkel R Kalar Bara (sweet Popped Rice, Coconut And Banana Fritters)
It is a very tasty type of pakora. It is very healthy because it contains banana, coconut and milk .Kids like it very much.
Let me share with you a memory of my childhood days. In my childhood days this was a frequent visitor in my lunch box . I also used to share these with my close friends. My friends were just crazy about these things made by my mother.
Now also in my home my kakimoni (aunt) makes these pakoras. And my little brother Shan (cousin) carries these in his box. He is just fond of these pakoras. I can see my childhood in him. Thus these things make me nostalgic.
This pakora is very yummy. Try it. I'm sure that you'll love it.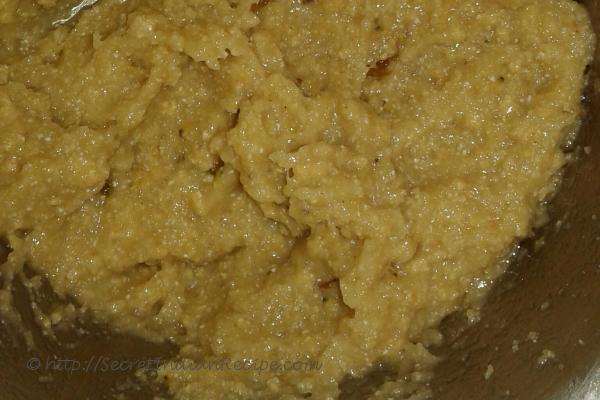 Ingredients:
Popped rice (powdered )-2 cup
Rice flour -2/3 cup
Sugar -1cup (you may adjust as per your taste )
Ripe banana -2 (medium size)
Salt -1/4 teaspoon
Egg white -1/2 cup
Coconut(grated )1 /2cup
Raisins -2teaspoons
Warm refined oil -2 teaspoons
Refined oil- for frying
Whole milk -1 cup
Directions:
At first, in a bowl take the peeled bananas.Mash them properly.
Now add popped rice (powdered ),rice flour, salt, sugar, warm oil, coconut and milk with it.
Break the egg and separate the egg white .Mix the egg white with the popped rice mixture.
Add required amount of water. Mix them properly.
Heat the oil and fry the pakoras in medium flame.