Kohlapuri Murgh (chicken Curry The Kohlapur Style)
I had a friend from Kohlapur she always started a sentence with 'Hamara Kohlapur mein na..." (In our Kohlapur....) Only stuff I thought Kohlapur was famous for was their sandals and their spicy chicken and mutton curry. My friend being a vegetarian never spoke about the Kohlapuri chicken or mutton curry but she once cooked a matar paneer in their famous Kohlapuri masala and it tasted yum. The Kohlapuri masala has dessicated coconut, poppy seeds, sesame seeds, coriander and cumin seeds ground into a paste. It is quite similar to the Mangalorean or Goan style of cooking to me minus the use of tamarind. It is a fiery curry unlike other coconut based curries. I used to source Kohlapuri masala from my brother in law but have now started to do my own version of the Kohlapuri masala. It might not be authentic but it does taste good.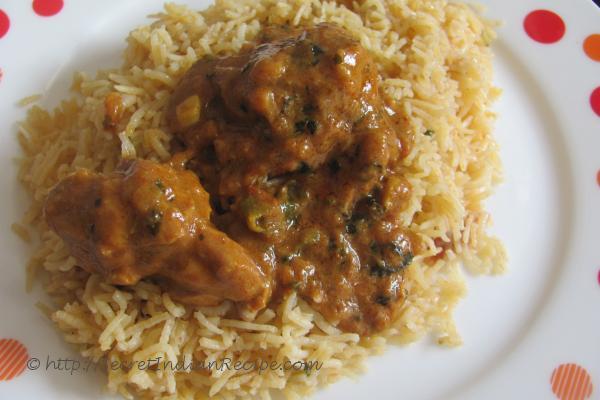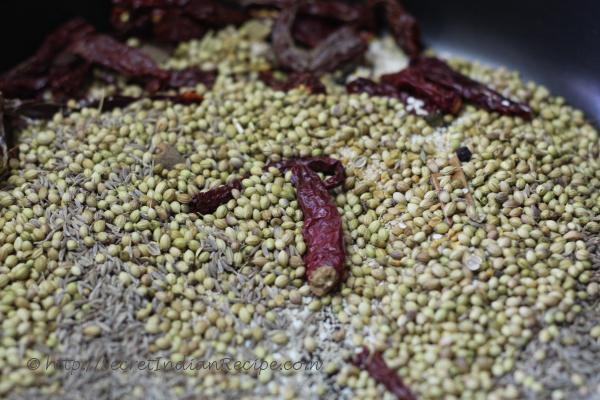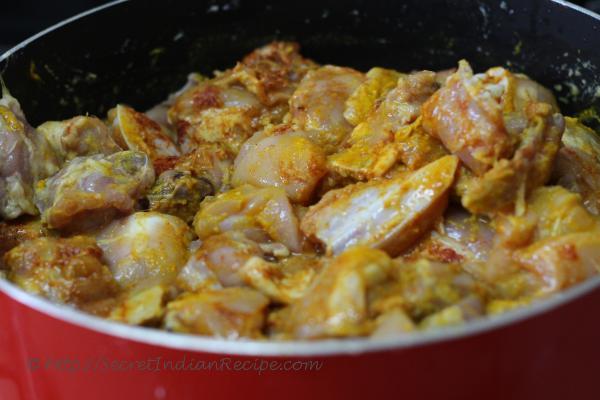 Ingredients:
Chicken- 1 kg
Onion-2
Ginger- 1 inch piece
Garlic- 10 cloves
Desiccated coconut- 1 cup
Tomatoes- 2
Poppy seeds- 1 tsp
Sesame seeds- 1 tsp
Cloves- 5
Cinnamon- 1 inch long stick
Peppercorns- 1/2 tsp
Cardamom- 4
Bydagi Chilies- 6
Cumin seeds- 1 tsp
Coriander seeds- 1 tbsp
Turmeric powder- 1 tsp
Chili powder- 2 tsp
Oil- 2 tbsp
Salt- to taste
Lemon juice- of 2 lemons
Curd- 1 cup
Coriander leaves- for garnish
Directions:
Roast the desiccated coconut with poppy seeds, cumin, cinnamon, cloves, cardamom, bydagi chilies, coriander seeds, peppercorns, sesame seeds.
Roast the coconut first so that it browns and all the other ingredients when the coconut is half brown.
Grind the roasted spices to a fine powder. Make a paste out of the onion and tomatoes and mix it with the roasted spice powders.
Marinate the chicken with minced ginger and garlic, salt, turmeric and curd for 3 hours.
Heat oil in a pan and add the chicken. Add chili powder and 1/2 cup of water and bring the chicken to boil.
Now add the curry paste made of onions, tomatoes and ground spices. Cook the curry over low flame. Check the salt levels.
Since salt was already added to the marinade to marinate the chicken do not overdo the salt in the gravy.
Once the chicken has cooked well which might be 15 minutes after the gravy was added, add the lemon juice.
Bring the curry to a final boil and add chopped coriander leaves. Switch off the flame and your Kohlapuri Chicken curry is ready. Serve with rice or rotis.
Footnotes:
Serve with onion rings and lemon wedges.It goes well with this curry.
Other Indian Recipes that you may Like !