Kolkata Chicken Chaap (slow Cooked Chicken Leg In Rich Gravy)
Kolkata Chicken Chaap is an epic dish. This sinful chicken dish is one of the best I have tasted. Usually butter chicken and chicken tikkas rule the restaurant menus and dishes like these take a back seat. This dish truly deserves to go right on the top of the menu. I urge all chickenetarians to try this recipe just for it's rich succulent chicken flavors.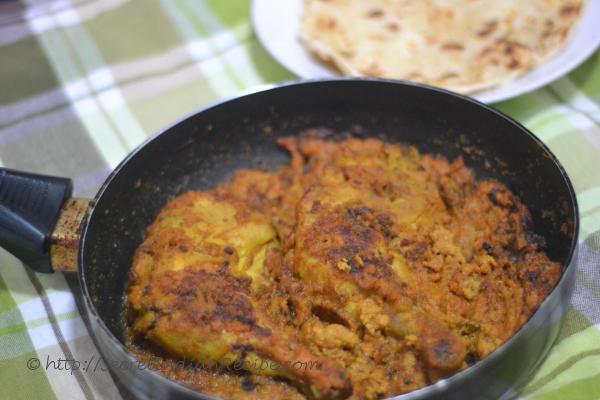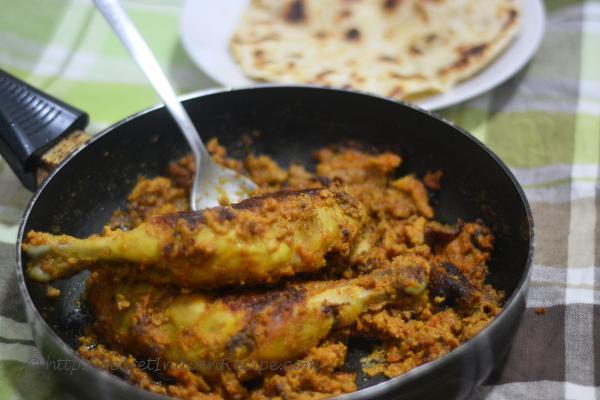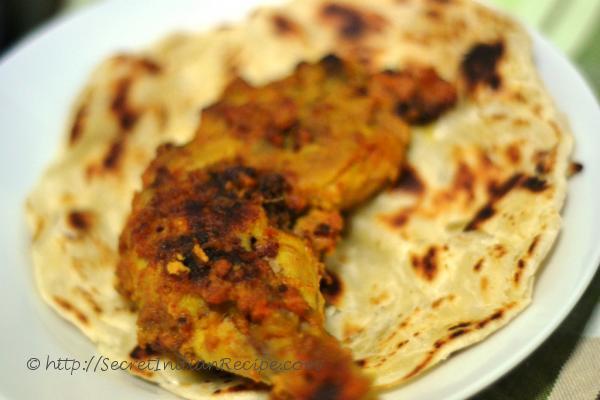 Ingredients:
Chicken Legs (Full) : 2 Pcs
Onions: 5 Finely Chopped (Medium Sized)
Ghee: 3tbsp
Vegetable Oil: 3tbsp
Posta paste (Poppy Seeds paste): 3 Tbsp
Charmagaj paste (Dried melon seeds paste): 3 Tbsp
Sattu (Roasted chana dal powder) : 2 Tbsp
Ginger Garlic Paste: 4 Tbsp
Hung Curd or Greek yogurt : 1/2 Cup
Haldi: 1 Tsp
Red Chili Powder: 1/2 Tsp
Freshly Made Grama Masala: 1/2 Tsp
Salt to Taste
Kewra Water: 1Tsp
Directions:
The trick in this dish is to let the masala penetrate deep into the chicken. Therefore, it is important to slit the chicken leg in the right places deep till the bone (the way you do for tandoori chicken) so that the marination and masala can penetrate deep in.
Take the cleaned and slit chicken legs in a bowl, add half of the turmeric powder, red chili powder, ginger garlic paste and pinch of salt rub it well on the chicken and leave it for marination
Let chicken marinate for 1 hour in refrigrator
Heat oil first then add the ghee in a pan, when the ghee is melted, add finely chopped onions, 2 pinches of salt and saute for 5 mins on medium heat
Add ginger & garlic paste, turmeric powder and red chili powder, saute on low heat for another 2 mins
Place the marinated chicken in the pan and let the chicken cook for good 15 mins on each side on a very low heat
When the chicken is 80% cooked, add hung curd, posta paste, charmagaj paste and sattu and mix well. Cook the chicken and the masala for 10 more mins on low heat. You can add a little bit of water if it gets too dry.
Wait till oil & the masala is separated.
Add the kewra water and garam masala. Cook for another 5 mins and turn off the heat
Serve the chicken chaaps with maida paratha or naan.
Footnotes:
The posta, charmagaj and sattu will help the curry to thicken and make it richer. You can skip any two of these but do not skip all three.
Roasted sattu powder gives a smokey flavor.
Other Indian Recipes that you may Like !