Kolkata Special Fulori ( Deep Fried Chickpea Street Snack)
Fulori / Falaudi is a evening snack served with tea in Kolkata. The term ' fulori ' means Fula hua pakori ( fluffy fitters). It is made with besan, to which baking soda is added to give it a fluffy and spongy texture. These fritters are found in every nook and corner of Kolkatta.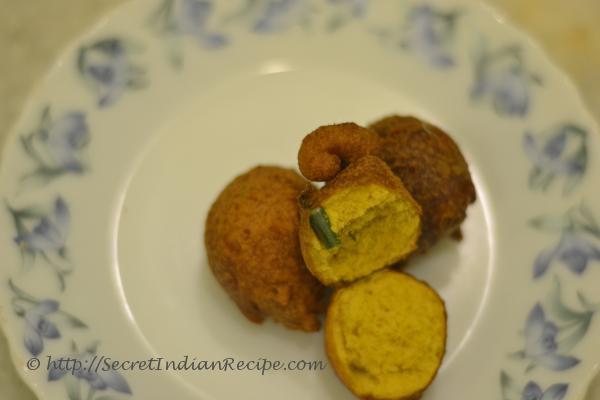 Ingredients:
Channa besan (Chickpeas flour) - 1/2 cup
Urad besan ( black lentil flour) - 1/4 cup
Salt - 1/2 tablespoon
Eating sodan or baking powder - 1/2 tablespoon
Green chilli - 2-3 pieces ( chopped)
Kala zeere ( onion seeds) - 1/2 tablespoon
Oil for frying
Directions:
Mix channa besan, urad besan, salt, baking powder, kala zeere and green chilli.
Add required amount of water to make a thick batter.
Whisk the batter with egg beater to make it soft.
Keep it for 30 minutes.
Now heat oil in a pan and pour a tablespoon of batter in the oil. Let it rise and form falaudi. Fry till it turns light brown.
Serve with tea.
Footnotes:
You may also add ajwain to make it easier to digest