Koni Saulor Payox
Earlier whenever there was a party/ gathering in our family my mom always used to make her special kheer. She is actually famous for her kheer. Even now also whenever there is any occasion be it somebody's birthday, puja ,engagement in the society its her kheer that is served as a sweet dish. My mom makes kheer with joha rice similar to govindabhog rice, an aromatic small sized rice.
Sometimes she used to make with koni saul. Its a yellow coloured small rice very similar to vadi ki chawal or bhagad that is available in Mumbai.That was like king of all the kheer. So here is my mom's special payox but made with bhagad.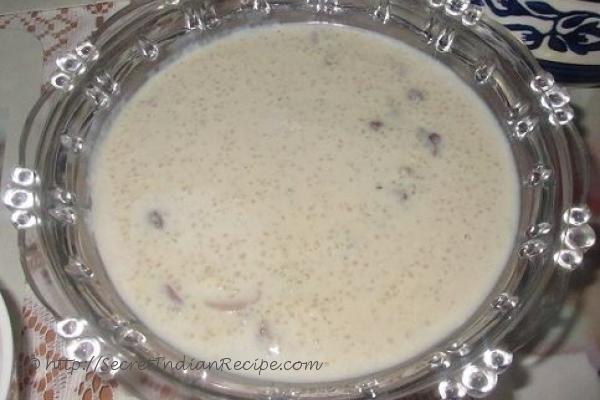 Ingredients:
Full Milk -1 litre
Sugar-1/2 cup
Bhagad/vadi ki chawal/koni saul-50 grms
Tezpatta-2
Elaichi Powder-1/4 tsp
Khishmish-2 tablespoon soaked in water
Dry fruits-cashew/Almonds/pista cut into half all -1/4 cup
Camphor-a pinch
Directions:
Soak the rice in water for 2-3 hours/overnight.
Boil milk. Once it is boiled fully add Tezpatta and continue boiling till it becomes half.
Strain the bhagad , then add it to milk and mix it properly . Make sure no water goes into the milk.
Once the rice is cooked well and the creamy consistency is reached, add sugar, dry fruits and kishmish at the end.
Add elaichi powder and then the camphor powder.
Keep on stirring. Don't make it too thick. Once cooled, it will be anyways thick.
You can garnish with little dry fruits. Tastes best when it is chilled.