Kootu Payasam (rice Pudding With Jaggery)
Kootu Payasam is one among the most common Payasam. It is most commonly used as an offering for Gods in temples.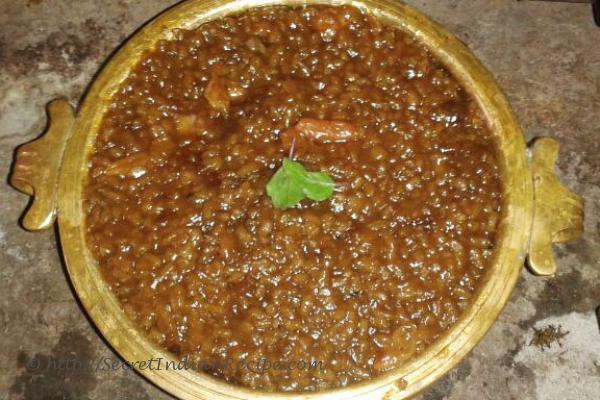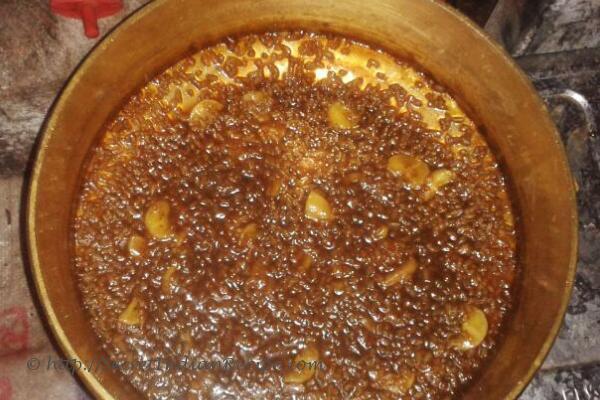 Ingredients:
Rice-1 glass
Jaggery -500 grams
Ghee-50 grams
Water-4, ½ glasses
Cardamom-3 crushed
Dried grapes-10-15
Bananas-5
Directions:
First wash and clean the rice.
In an uruli (a vessel for making payasam), pour 4, 1/2 glasses of water to it.
When the water begins to get heated up, add the rice to it.
Then in another pan, add jaggery and water and boil it.
Then filter the jaggery solution.
When the rice is cooked, add the above filtered jaggery syrup to it.
Stir well and mix well.
Then cut the bananas and add them into the Payasam.
When it reaches a thick consistency, add 3/4 of ghee to it and stir well.
Then add the dried grapes to it.
Boil it for 2 more minutes.
Then remove it from flame and add some more ghee.
Allow it to cool for 5 minutes and then add the crushed cardamom to it and serve.
Footnotes:
Note: Don't take your hands from stirring after adding jaggery syrup.