Kori Kodi ( Manglorean Chicken Curry)
I think every household (non-vegetarian households, of course) have a weekend chicken curry recipe. This one is mine and used to be my moms too. I LOVE this curry, originally eaten with 'Roti'. Not Chapatis mind you. But the rice cracker that comes in sheets. You can buy this at your local Manglorean store, or come over to mine for some. I did not have any on hand when I made this, so I made dosa's instead.
If you are want a beautifully spiced chicken curry this weekend, do give this a try. The curry is thick and spicy, goes great with rice too.
Enjoy!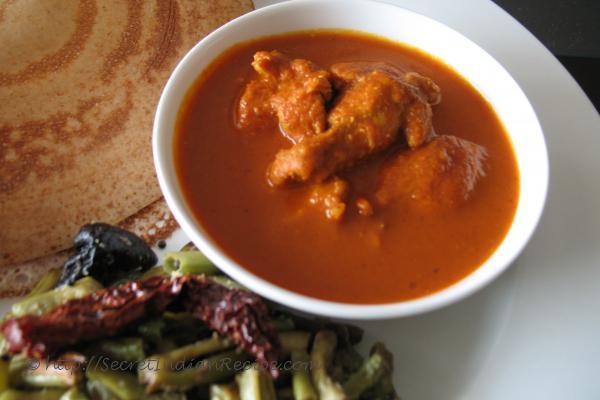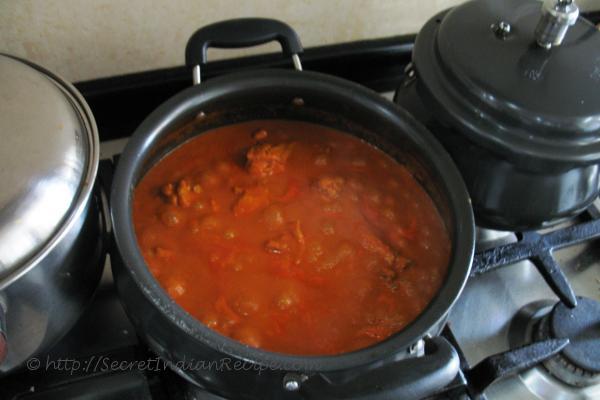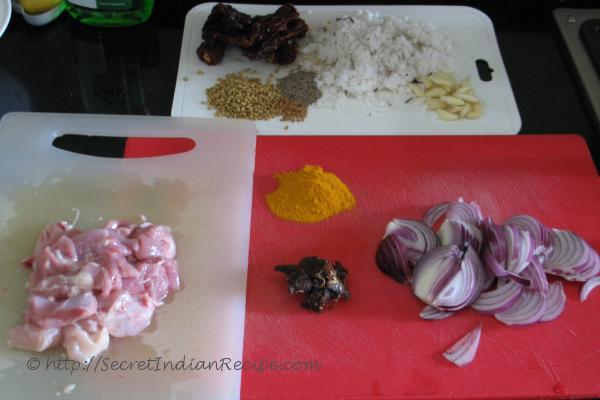 Ingredients:
To be ground to a fine paste:
1/2 grated Coconut
12 Dry Red Chilies
2 tbsp Coriander seeds
1 tsp Cumin seeds
1/2 tsp Fenugreek seeds
1 tsp Turmeric Powder (Haldi)
An inch size ball of Tamarind
10 Garlic cloves
For the curry:1/2 kg Chicken
1 tbsp Oil
Salt to taste
2 cups Water
1 large Onion, Sliced
Directions:
Take the coconut, onion, red chilies, coriander seeds, cumin seeds, fenugreek seeds, turmeric powder, garlic and tamarind in a pan and dry roast the ingredients for eight minutes. The onion will wilt and become translucent and the coconut will look lightly toasted.
Let this mixture cool and grind it to a fine paste in the mixer. Take your time to do this so that the paste is a s fine as possible.
Take your oil in a vessel and fry your chicken. Do this till the chicken looks cooked on the outside a little. For a minute or so.
Now add the masala. Two cups of water as well. Bring the curry to a boil and then reduce the flame and simmer for two minutes.
Salt to taste.
Serve hot with a quick veg and dosa's. Yum!
Other Indian Recipes that you may Like !