Kose Kootu(cabbage Peanut Curry)
It is an easy to prepare main course recipe. It is usually served with rice and it is my favourite. The main ingredients are Cabbage and peanuts. I have used 1/2 cup of peanuts but you can also add more to make it little sweeter.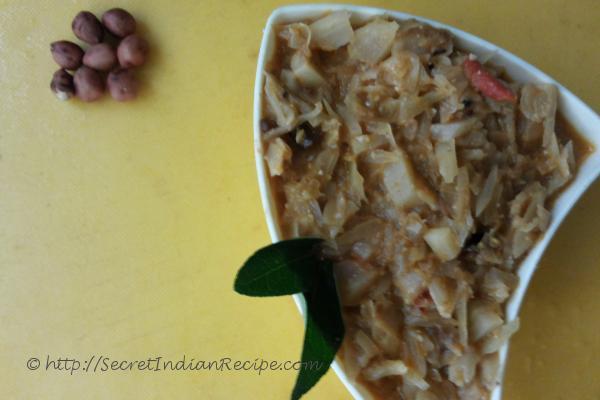 Ingredients:
Cabbage- 1 (small size)
Chilli powder -3 Teaspoon
Salt- To taste
Turmeric powder-1 Teaspoon
Peanuts-1/2 cup
Garlic -6 cloves
Mustard seeds - 1/2 Teaspoon
Black gram raw-1 Teaspoon
Tomato-1
Curry Leaves - 6 leaves
Directions:
In a pressure cooker add cabbage and 2 cups of water.
Also add Chilli powder, Salt( to taste), Tomato and Turmeric powder.
Cook till 2 whistles.
Grind Peanuts and Garlic cloves.
Add this to the cabbage and cook for 2 minutes.
For seasoning heat oil add mustard and blackgram.
Add it to the cabbage now its ready to serve :)
Footnotes:
Can add more peanuts if u like.