Koshimbir (a Classic Onion And Tomato Salad)
A maharashtrian meal is incomplete without a salad. Detailed below is the timeless classic called koshimbir. It perks up the meal with its sweet, savoury and tangy taste. Kids just love it. And yes it also goes by the name of Mexican salsa. It is amazing how two cultures separated by the distance of a few continents and oceans share an identical recipe albeit with different nomenclature. This brightly colored summer salad is healthy. Tomatoes contain lycopene which is good for eyes and raw onion is known to lower high blood pressure.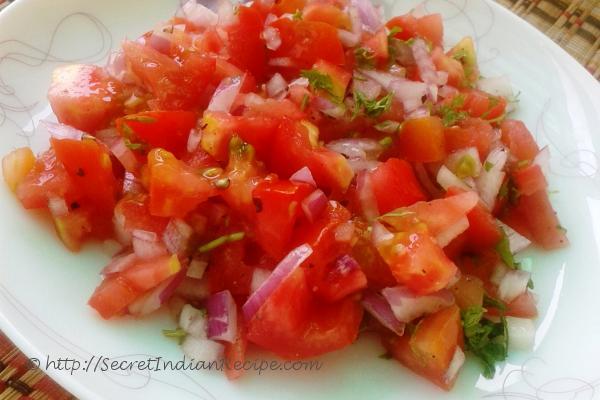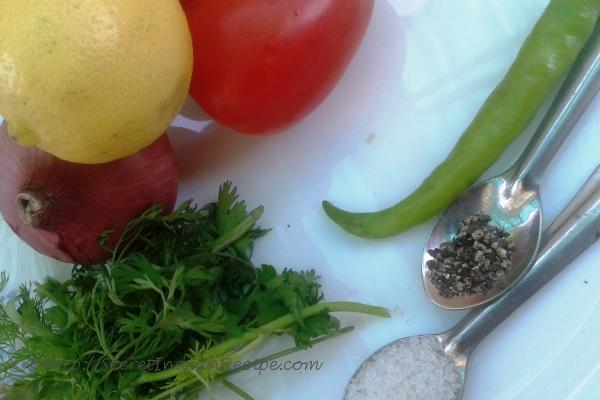 Ingredients:
½ cup chopped tomato
½ cup chopped onions
1 green chilli finely chopped
2 tbsp finely chopped coriander
¼ tsp freshly ground black pepper
Salt to taste
1 tsp sugar
Few drops of lemon juice
Directions:
Finely chop tomatoes.
Chop onions finely.
In a deep bowl mix the chopped onion, tomato and green chilli.
Add the salt, pepper powder and sugar.
Squeeze a lemon and add a few drops.
Mix the salad well, chill and serve garnished with coriander.