Kothamalli Chutney (coriander Coconut Chutney)
Living in Bangalore and having stayed in Chennai has widened my repertoire for chutneys. Back home even today idlis are accompanied with a white chutney, a red chutney (that's just adding chiili powder to the white one) or an onion chutney. If you go to any Tamil eating joint you get your idlis served with three chutneys- a white one, a tomato red one and the last is this coriander chutney. We usually don't use coriander leaves in our curries at home but living away from home you pick up habits that are part of the culture you reside in. So this week we decided to try a different chutney with idlis and since the idkis were thatte idlis- the Kannada style idlis, pairing them with this coriander chutney felt right. And I think this chutney goes well with rotis too, unlike the plain white chutney we often make.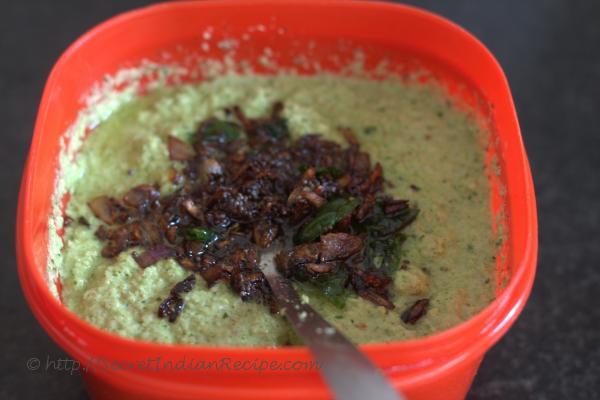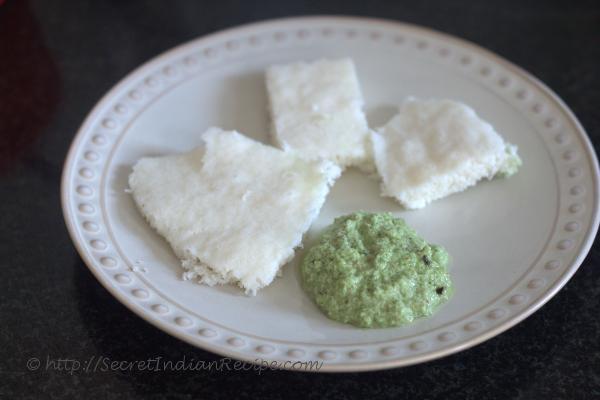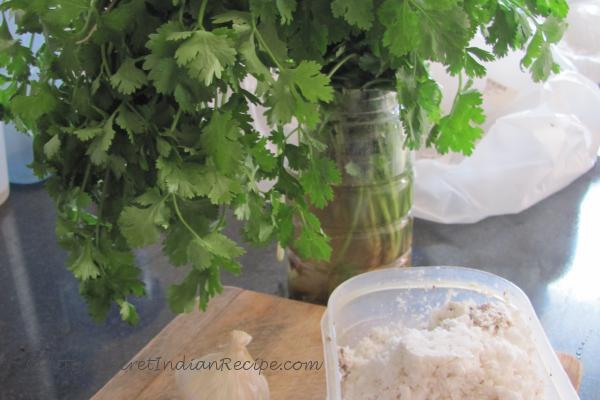 Ingredients:
Coriander leaves chopped- 2 cups
Grated Coconut- 1 cup
Green chilies- 2
Onions- 2
Ginger- 1/2 inch long piece
Garlic- 5 cloves
Dry chilies- 2
Sesame oil- 2 tsp
Curry leaves- 6-8 leaves
Mustard seeds- 1 tsp
Salt- to taste
Tamarind extract- 2 tsp
Black gram lentil (Split urad dal)- 1 tsp
Directions:
Grind the coconut and coriander leaves with ginger, 1 onion, green chilies and garlic. 1 onion should be reserved for tempering.
Do not add any water to grind this chutney it needs to be a bit thick. Add 1-2 tsp if you cannot process in your grinder jar. This is just to initiate grinding.
Transfer the chutney into a bowl and add salt and tamarind extract. Mix well with a spoon,
To temper this chutney, heat oil in a pan and add the mustard seeds first. After the mustard splutters, add the urad dal and fry till they brown. Now add the dry chilies and curry leaves.
When the chilies and curry leaves crackle,add the chopped onion. Saute till the onion is dark brown and add the tempering into the bowl with chutney.
Serve the chutney with idlis.