Rhomesecret Recipe: Kothamalli Sadam (south Indian Coriander Rice)
This Traditional South Indian rice recipe was frst made at Renaissance Mumbai at event R Home Secrets.
"Coriander Rice (Kothamalli Sadam)", a simple and healthy South Indian variety rice, to continue the tradition of preparing variety rice on Margazhi Saturdays for Lord Balaji. It is the most healthy dish you could possibly prepare. Coriander and Ginger are a rich source of fiber, all essentials nutrients, minerals and vitamins. They are known to benefit the whole body and cure almost all diseases known and unknown to mankind :-) Will help you recover from all the sugar attack during the holidays and New Year celebrations.Without onion and garlic also u can make this rice...its optional..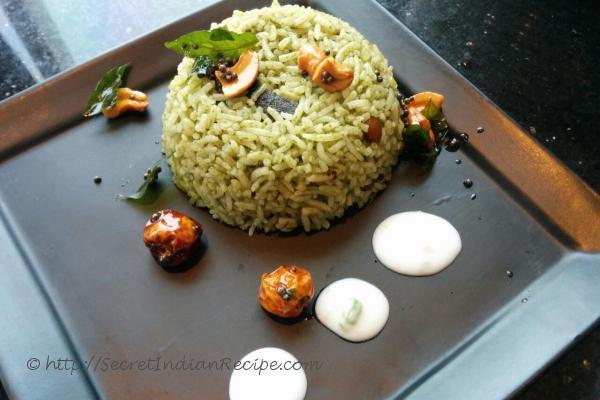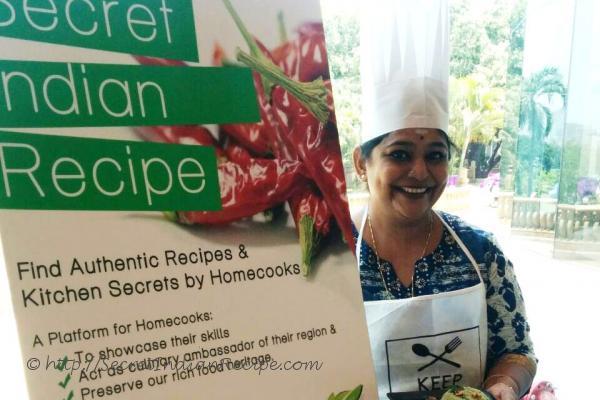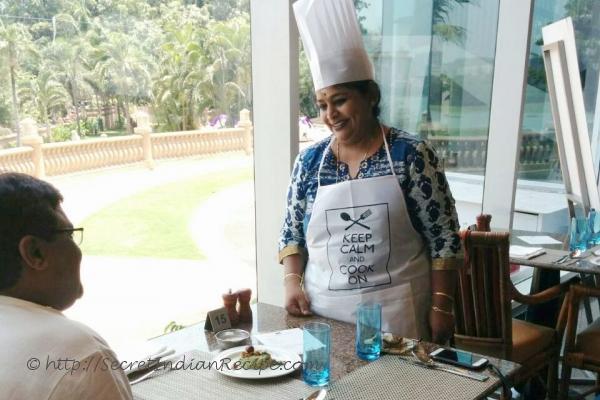 Ingredients:
Ghee - 1 tbsp
Mustard Seeds - 1 tsp
Channa Dal - 1 tbsp
Urad dal - 1 tbsp
Cinnamon - 1 small piece
Cardamom - 3 crushed
Peanuts - 3 tbsp
Rice - 5 cups Cooked
|| For Green Masala:||
Coriander leaves / Cilantro - 4 cup packed
Onion - 1 small chopped
Ginger - 1 small piece
Salt to taste
Directions:
Grind the ingredients for the green masala to a fine paste.
Heat ghee in a kadai (pan)
Add mustard seeds and allow them to pop. Add in channa dal, urad dal, cinnamon, cardamom, bay leaf and mix well.
Add in peanuts and give a stir let them fry till everything is golden and browned evenly.. Now add in the ground masala and cook it for 5 mins till the masala is cooked and ghee separates from that.
Add cooked rice to it and mix well.
Serve hot with raita or poriyal