Kovakka Mezhukkupuratti (tindora/ivy Gourd Fry)
Kovakka Mezhukkupuratti is a tasty dish of Kerala. It goes well with hot chapatti and rice. Ivy guard contains beta carotene, a major vitamin A. It is a good source of protein and fibre. Tindora can be eaten raw as salad vegetable. It will strengthen our bone and improves body shape. In both summer and monsoon Kovakka is available in all vegetable shops..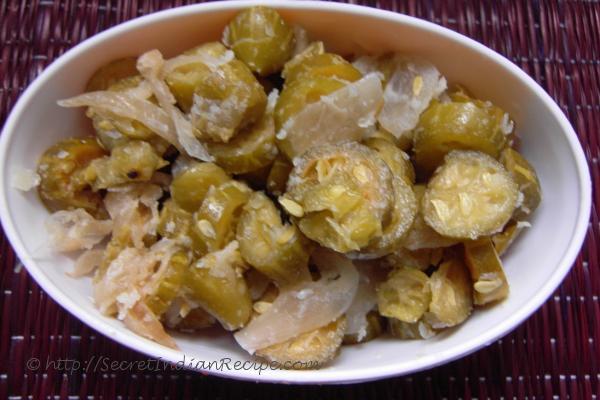 Ingredients:
Green chilli-250grams
Kovakka- 500 grams
Onion - 1
Salt - To taste
Oil - 2 tablespoon
Red chilli powder-1 tsp
Directions:
Clean and slice Kovakka into thin pieces.
Heat oil in a pan. Add chopped onions and green chillies.
Fry for 2 minutes then add Kovakka, 1/2 cup water, salt, turmeric powder and chilli powder.
Close the lid of the pan and cook for 10 minutes.
When kovakka becomes soft and cooked, we can serve with hot rice and chapatti .
Footnotes:
We have to cut Kovakka pieces into very thin slices, otherwise it will not cook fast.