Kovakka Thoran (ivy Gourd Stir Fry With Coconut)
Thorans and mezhukupurattis are the most common styles of stir fries in the Kerala cuisine. Thorans use grated coconut and green chilies while mezhukupurattis do not use coconut. They are usually a chili powder based stir fry with a base of shallots and garlic. Though there is no stringent rule regarding the choice of vegetables for thorans and mezhukupurattis some vegetables never come in the form of thorans like the tubers for instance. This thoran is one of the easiest one among the long list of thorans.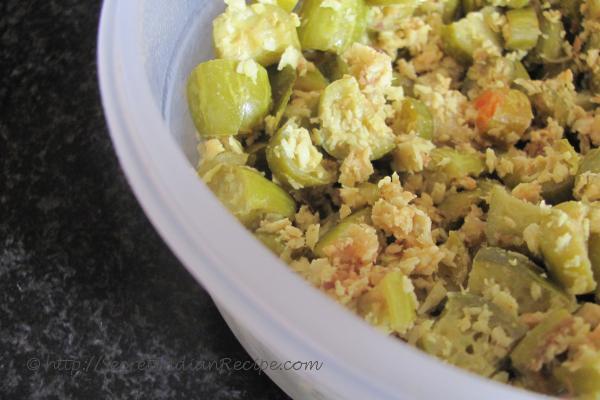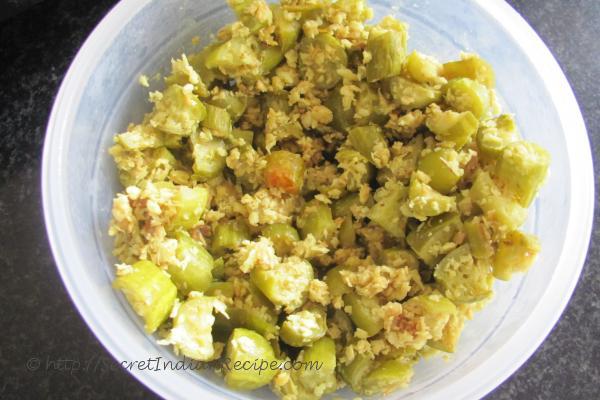 Ingredients:
Kovakka- ½ kg
Shallots- 10
Garlic- 5- pods
Green chilies -3
Curry leaves- 1 sprig
Turmeric powder- ½ tsp
Mustard seeds- 1 tsp
Oil- 3 tbsp
Grated coconut- /2 cup
Directions:
Chop the ivy gourd into small pieces.
Mince the shallots and garlic using a mortar and pestle.
Heat oil in a pan and add the mustard seeds and curry leaves.
Once the mustard seeds splutter add the minced shallots and garlic.
When garlic and shallots brown add the green chilies and saute for 2-3 minutes.
After the chilies soften add turmeric powder and salt.
Add the chopped kovakka and cook them over a low flame.
Do not add water; let the kovakka cook under steam. Keep stirring in between till the kovakka is cooked.
Now add the grated coconut and steam cook again for 3 minutes. Keep stirring in between. Take the stir-fry off the flame after three minutes.