Kukuri Bhindi (crispy Lady's Fingers)
This is my signature recipe. I was a total novice in cooking & the initial years of my marriage was the testing time for me. The first vegetable, I was asked to cook was ' Bhindi' . I was even poor in chopping vegetables. So Just like Potatoes I chopped the Bhindi & then washed it .....You can imagine the result. It all got stuck & I had to throw it all. I learned cooking slowly & gradually got better. This is my speciality recipe- kurkuri bhindi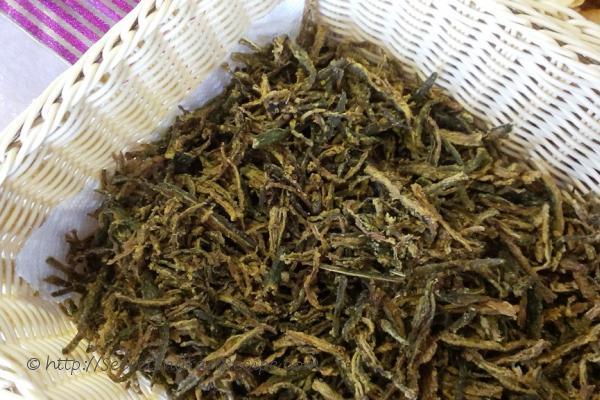 Ingredients:
Bhindi (lady's finger/ okra) - 500 grams
Garlic paste - 1 tablespoon
Red chili powder - 1/2 tablespoon
Turmeric powder - 1/2 tablespoon
Amchur powder (dry mango powder) - 1/2 tablespoon
Rice flour - 1/4 cup
Black salt - to taste
Oil - for deep frying
Directions:
Wash bhindi before chopping :P and keep on a strainer to drain all the water. Chop off the ends and then cut them two to three pieces. Again cut each piece into thin strips. This will give you long thin crispy bhindi.
Now combine garlic paste, red chilli powder, turmeric powder, amchur, rice four and black salt in a bowl. Make a dry mixture
Add the chopped bhindi in it mix.
Heat oil in a pan and keep a perforated spoon handy. Take few pieces of bhindi and put in hot oil. As they turn golden, take out on a perforated spoon to drain the excess oil and keep on tissue paper to soak all oil. This way you can fry all the bhindi.
Serve hot with rice and dal
Footnotes:
You may use besan or rice flour, or take both half half but besan wont give that kukuri crisp