Lachha Paratha (layer Paratha)
Lachha paratha is quite famous in north india particulry in plces like old delhi and parts of Bihar and Bengal where It is mainly an outcome of muslim neighbourhood influence.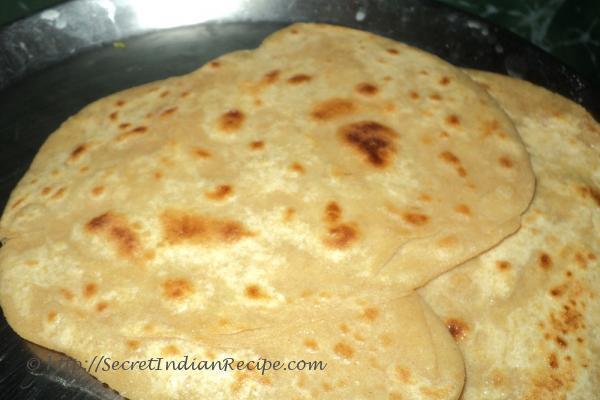 Ingredients:
Maida or Atta (Refined flour / flour) 150 grams (5.5 ounce)
Sugar 1 tablespoon
Ghee or refined oil 5 tablespoon
Baking powder ½ tablespoon
Water ½ cup
Directions:
In a bowl put the Maida or Atta , sugar , baking powder and 2 tablespoon of ghee and mix it well . Then slowly add water and make smooth dough. Wrap it in a muslin cloth and Keep it for ½ hour.
Then take small portion from a dough and flatten if by using " chawka and belan" just like chappati. Take a knife and cut the chappati from the centre till circumference.
Apply ghee or oil on the surface and then roll it anticlock wise in a cylindrical tube. Press both the ends and round it.
Afterwards flattened the chappati again by using chawka and belan". However this time one can identify thin layers on the chappati which will become more prominent once it is cooked on" tawa"
Apply ghee on both sides of the paratha and cook it on 'tawa' for 1 mintues. Lachha Paratha is ready to to be served.