Rhomesecret Recipe: Ladur Chaman (authentic Kashmiri Yellow Paneer Curry)
This recipe was first prepared at Renaissance Mumbai during RHomeSecrets.
Ladur Chaman is a delicious recipe made with paneer and cooked in fragrant spices in milk.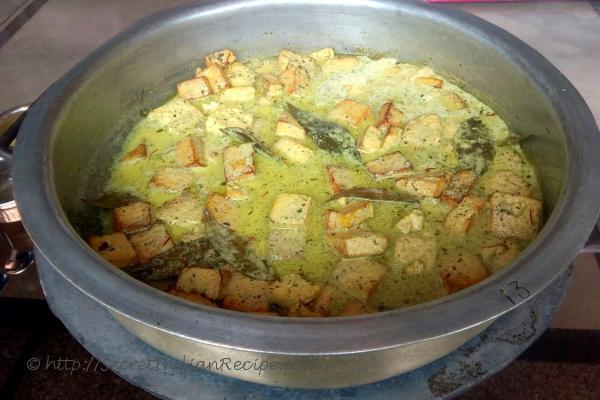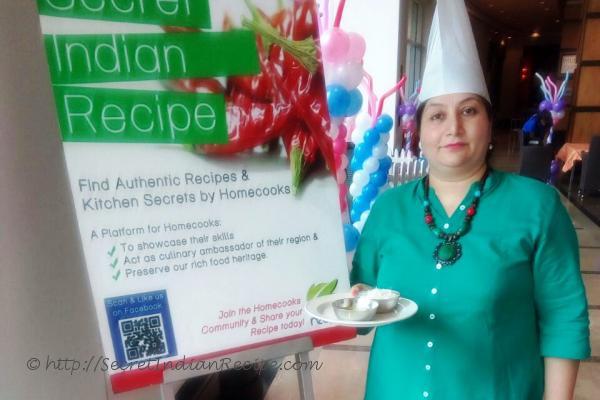 Ingredients:
400 gms paneer
2 cups full cream milk
3-4 green cardamoms
1 bay leaf
2-3 cloves
1 tsp turmeric powder
2tsp fennel powder
1/8th tsp ginger powder
A pinch of hing
A pinch of saffron
1 tsp kasuri methi
1/2 tsp garam masala
1tbsp ghee
1/2 tsp shahi jeera
Salt to taste
Directions:
Cut paneer into 1 1/2 inch pieces. Then fry the paneer pieces till they are golden brown.
In a deep pan take 2 cups of water and add green cardamoms, cloves, turmeric powder, Fennel powder ginger powder, bay leaf and salt to taste. Mix all the ingredients well .
Place the pan on stove and bring this masala mixture to a boil, then add paneer pieces. Cook till the curry thickens and paneer turns soft(appx. 8-10 mins).
Add milk and cook for 3-4 minutes. Turn off the gas stove.
In a pan heat ghee and add heeng ,pour this ghee over the paneer.
Sprinkle garam masala powder, shah jeera Kasuri Meth and saffron to paneer and cover the pan with lid , let it stand for 15 minutes before serving.
Footnotes:
Paneer made of full cream is preferred. Garam masala without coriander powder is preferred as coriander in any form Is hardly used in Kashmiri cuisine.