Lady's Finger Mezhukkupuratti (okra Stir Fry)
It is a traditional recipe from Kerala. One of the simplest recipes which my mother used to cook for our school Tiffi n. My mother used to put some grated coconut but i like it without coconut. It tastes best when it is hot.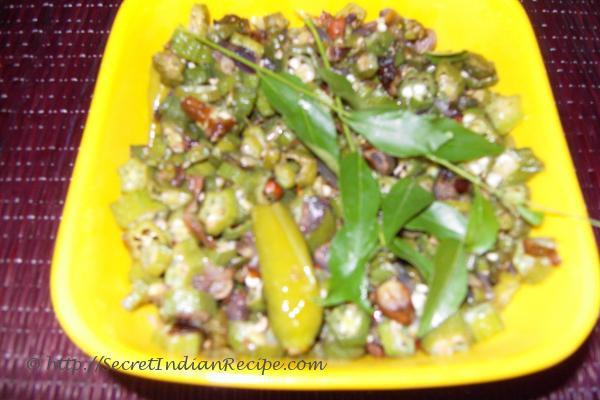 Ingredients:
Lady's finger - 500 gram (Cut in small size)
Onion- 2 pieces (Sliced)
Green Chillies - 4 pieces
Salt - To taste
Oil - 2 tablespoon
Ground nut - 2 tablespoon
Directions:
Heat oil in a pan, add onions, green chillies and curry leaves. Fry till onions become little soft.
Put lady's finger and salt, stir for few minutes.
Cover the pan with a closed lid and cook for 5-6 mintues.
Garnish with fried ground nuts and serve with rice.
Footnotes:
Add some lemon juice, if the lady's finger is sticking to the pan.