Lagan Ni Seekh
A popular Bohra dish - well marinated minced mutton set in casserole with beaten eggs poured upon, cooked on a slow flame or in the oven. Generally, it is eaten with chapattis.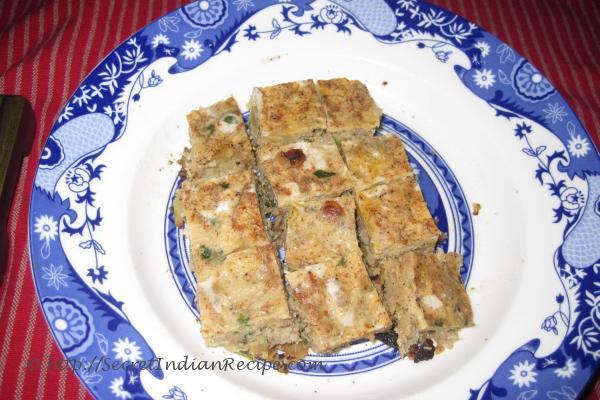 Ingredients:
250 gms mutton kheema
1 tbsp butter,oil
1 big onion
1 1/2 tsp ginger garlic paste
1 tsp cut green chilies
1 tbsp chopped coriander
1 tsp phudina
1-2 eggs
salt, pepper to taste
Directions:
Mix kheema with ginger garlic paste, green chilies, coriander, phudina, salt and let it marinate for min. 1 hr. Beat egg with pepper & salt and keep aside.
Heat oil in pan. Finely chop onion and deep fry in oil. Remove when golden brown. (this is known as birista in bohra cuisine) Mix half of it with marinated kheema.
Put butter in heated pan to melt and then spread half quantity of egg. Add the kheema into the pan and press lightly to spread evenly. Spread remaining beaten egg on kheema.
Cover pan and cook for 25 min.
Garnish with the birista (remaining fried onion), tomato, capsicum as desired.
Other Indian Recipes that you may Like !