Lamb Kebabs
This is one of my prize winning recipe and has fond memories with it.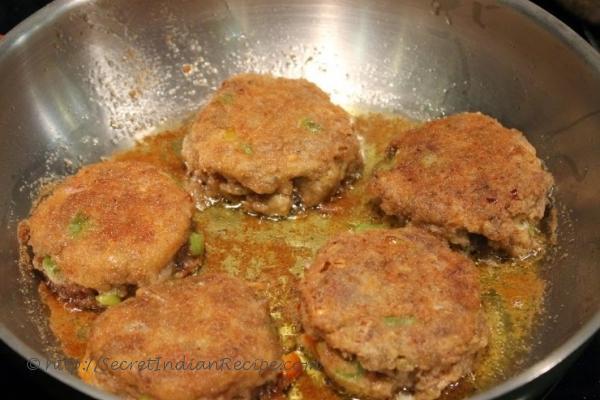 Ingredients:
1/4 cup Extra-Virgin Olive oil
1 Tablespoon fresh Rosemary leaves
1 Tablespoon fresh Thyme leaves
1 teaspoon Worcestershire sauce
1/2 teaspoon Grounded Allspice
1/8 teaspoon dry Mustard powder
1/2 kg lamb minced Shoulder or Leg
Kosher salt and freshly ground Black pepper
2 tsp Chilli flakes / paprika
2 – 3 finely chopped Green Chilles
2 cloves Garlic, minced or pressed
1 tablespoon lemon juice
3 tbsp Cornflour
Breadcrumbs for coating
Directions:
Whisk olive oil, garlic, rosemary, thyme, chilli flakes/ paprika, lemon juice, Worcestershire sauce, allspice, salt, pepper and dry mustard in a bowl.
Add this to the lamb mince and let marinate for ½ hours – 45 mins.
Remove lamb from the marinade with a slotted spoon and place on a large platter.
Make into small flat puri.
Now form this into small kebabs.
Coat these kebabs in the cornflour, dip them in water and then coat them into breadcrumbs.
Heat a large, heavy skillet over medium-high heat.
Add enough olive oil to the hot pan to barely coat the bottom.
Sear the lamb kebabs, turning only once until browned on each side.
Sprinkle some chat masala on top.
Serve hot with chutney, lemon and onion rings.