Lauki Aur Gajar Ki Kheer (bottle Gourd And Carrot Pudding)
My another unique recipe which involves Lauki (Bottle gourd). I know many of you are force fed this vegetables by your mother in summer due to its cooling properties. I really thank Baba Ramdev for popularizing Lauki Juice as a natural panacea to reduce weight. Lauki is actually a very low calorie vegetable but is high in water content so it controls your appetite without adding calorie in your body. My recipe, however is not a low calorie recipe but it is a good way to include more fibre in your diet. Indian Kheer is basically made of cooking rice with milk and sugar and thus it is high in carbohydrate. I have replace rice with grated bottle gourd and Carrots to reduce the calorie content. You can add sugar free instead of sugar for a healthier option.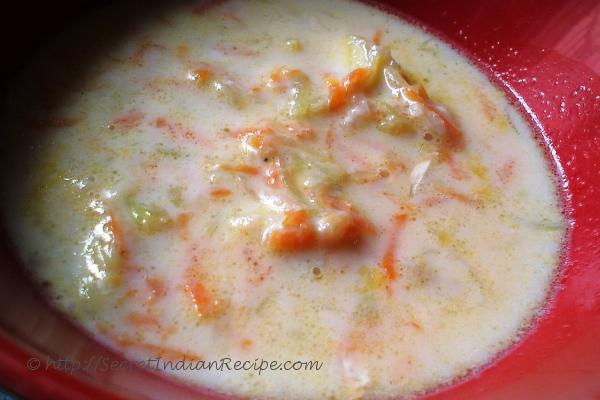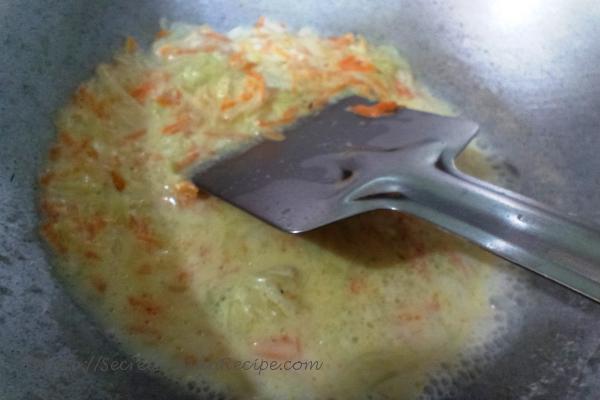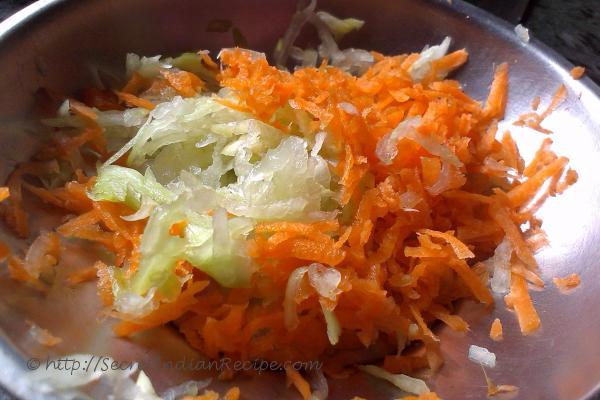 Ingredients:
Lauki (Bottle gourd)– ½ cup grated
Gajar (Carrot) – ½ cup grated
Sugar/ Sugar free – to taste
Ghee – 1 tablespoon
Milk – 500 ml
Cardamom Powder - two pinch / 1 crushed cardamom
Chopped dry fruits - 2-3 tablespoon
Directions:
Heat ghee in a pan and add the grated bottle gourd and Carrots. Keep the flame low and leave it to cook.
Simultaneously boil the milk in a pan and then reduce the temperature and let it simmer till it reduces to half.
Stir the bottle gourd nad carrots frequently. Add crushed cardamom. This will take about 6-7 mintues time. Check if the veggies are almost done. If yes then switch off the gas. As the veggies are grated, it would not take much time to get cooked.
When the milk is reduced to half, add the veggies and sugar and stir. Cook on low flame for about 2 mintues and then switch off the gas.
Garnish the Kheer with chopped dry fruits and keep in refrigerator till it is served.