Lauki Ka Halwa (bottle Gourd Sweet Dessert)
Lauki or bottle gourd is a very low calorie vegetable with high water content and thus it is recommended to people who want to reduce or control their weight. Few years back, I remember lauki ka juice was a craze among health conscious people after 'Baba Ramdev' preached about its weight controlling properties. But lauki as a vegetable, has never been liked by many people especially men and kids. I read this recipe of Lauki ka halwa in one of the Magazines long before but was quite skeptical about how it would taste? Few days back my Husband told me about a green color halwa which he had in one of the Gujrati Restaurants and to my surprise, it was Lauki Ka halwa. My Husband never eats Lauki at home and if he had this halwa and was praising about it, it must be really good….thinking this I tried cooking it yesterday and Now I can advocate it. It tastes same as Gajar(Carrot) ka halwa and you can make it in all seasons and can have it while fasting. This recipe is especially for all those, who hate lauki.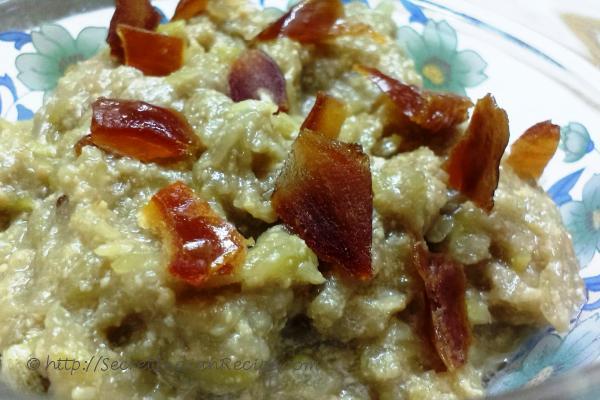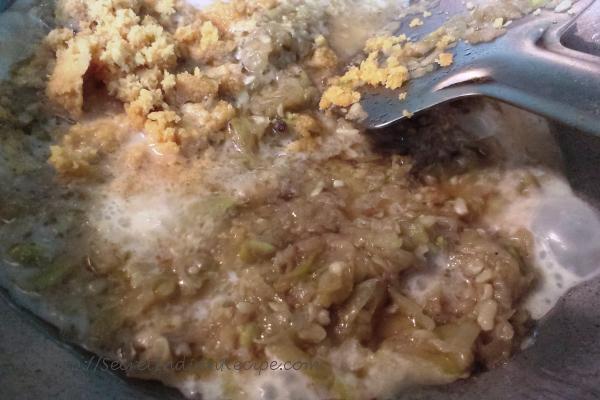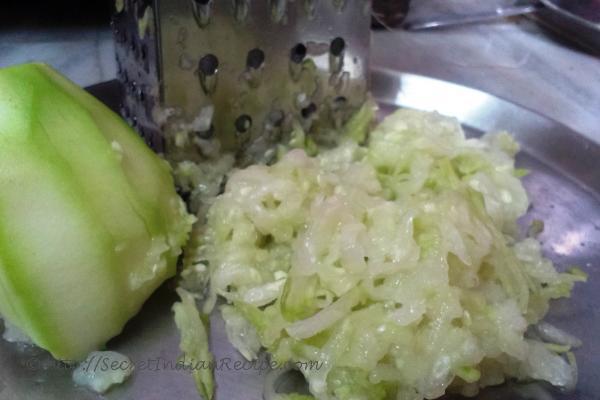 Ingredients:
Lauki ( Bottle gourd) – 250 grams
Ghee – 2 tablespoons
Milk – ½ cup
Khoya (Condensed milk) – 5 grams or 5-6 tablespoons
Sugar – As per taste (Approx 2 tablespoon)
Cardamom – 2 pieces
Dates – 3-4 pieces (For Garnishing)
Dry fruits – 2 tablespoon (Optional)
Directions:
Peel the bottle gourd and grate it finely. Squeeze it to drain excess water…… Otherwise, it will consume more time to dry.
Heat ghee in a pan and add the grated Bottle gourd. Saute over medium flame for 5-6 mintues or till you can see some ghee being released from sides.
Now pour the mil along with khoya and crushed cardamoms. Increse the flame and cook till the milk is absorbed by the bottle gourd.
Now add the sugar and continue to cook, till the Halwa like consistency is reached.
Garnish with chopped dates and dry fruits and serve hot.