Lauki Ka Kofte (bottle Gourd Ballswith Gravy)
Lauki or bottlegourd is cooked in various ways across India. It has high content of water so it is really good to eat lauki in summer.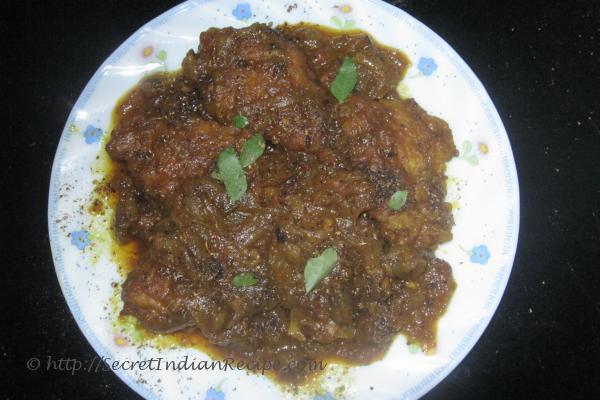 Ingredients:
Bottle gourd -100g
Besan- 150g
Mustard oil- to fry -3 cups
Mustard oil- for curry - 1 table spoon
Pomegrenate seed- 1/2 table spoon
Salt - to taste
Cumin seed - 1 tablespoon
Red chilli powder -1/2 tablespoon
Tomato puree -2 table spoon
Onion puree - 2 table spoon
Ginger garlic paste - 1 tablespoon
Garm masala - 1/2 tablespon
Garnish with - coriander leaves or curry leaves
Directions:
for kofta balls:
Grate the bottle gourd , remove the excess water by squeezing it.
Then add besan(black gram powder), salt, pomegrenate seed to it. make a dough of it than make small balls of it.
Heat mustard oil, wait till the oil starts boiling. pour the balls into the hot oil carefully.take them out of hot oil as they become little brown. keep them side.
for kofta gravy :
Heat oil ina pan.
Add cumin seed,onion puree , ginger garlic paste ,salt ,red chilli powder and gram masala. mix the ingredient well stir it till it be come brown and start releasing oil.Add tomato puree and stir it for few minutes.
Add 2 cups of water and let it boil. cook the gravy for 5 mintues. Finally add the kofta and swtich off the gas.
Garnish it with coriander leaves or cream or white butter.
Footnotes:
Pour the kofta balls gently, other wise you and balls will both freak out. i mean burn and break.
Do not stir the curry much other wise the kofta balls will start breaking.