Lauki Ka Raita (bottle Gourd With Yogurt)
I got inspired by my mother for this recipe, it is healthy summer food.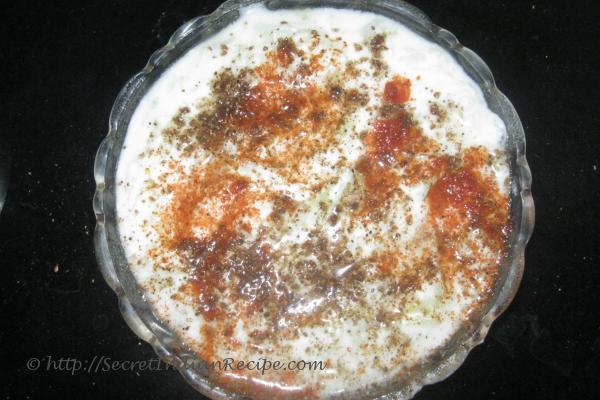 Ingredients:
Bottle gourd- 100g
Yogurt- 250g
Black pepper powder- 1/4 tablespoon
Red chilli powder- 1/4 tablespoon
Salt- as per taste
Garnish- chopped corriender and and thin sliced green chilli or sprinkle garm masala and red chilli powder
Directions:
Grate the bottle gourd in a fine manner and boil it .The water should have to be at boiling stage, pour the grated gourd in it , and boil it for 1 to 2 min. then rinse the water out , keep it aside for cooling.
Take yoghurt and whip it till it become thin. Then add black pepper powder, red chilli powder, and salt to taste.
Mix the boiled bottle gourd in yoghurt mixture.
Garnish it with coriander and chilli.
Footnotes:
Do not over boil the bottle gourd.