Lemon Rice
Lemon rice is a quick and easy to make recipe especially for surprise guests. It required very less ingredients and can be served with any side dish.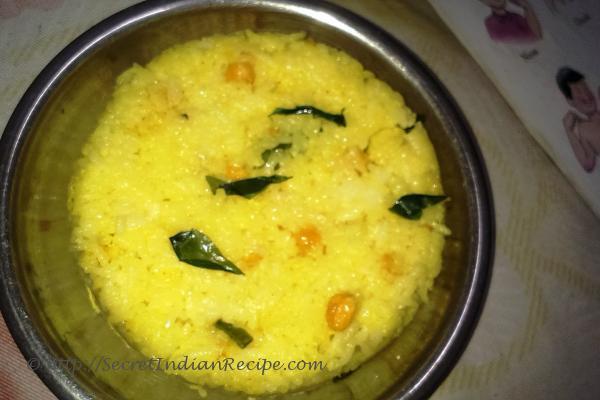 Ingredients:
Rice – 1 cup
Channa dal (split Bengal gram lentil) – 1 tablespoon (soaked in water for 2 hours)
Red chilli – 2 pieces
Rai ( black mustard seeds) – ¼ tablespoon
Curry leaves – 10
Turmeric powder – ½ tablespoon
Lemon juice – ½
Salt – ½ tablespoon
Oil – 2 tablespoon
Directions:
Cook the rice and keep aside.
Heat oil in a pan and add rai, red chilli and curry leaves.saute for a second and then add channa dal and turmeric powder. Saute till the channa dal begins to turn brown. Add the cooked rice and mix well.
Now add lemon juice and salt and stir the rice on medium flame for a minute.
Garnish with curry leaves and serve with any side dish.