Lemon Rice
Lemon flavoured Rice with tempering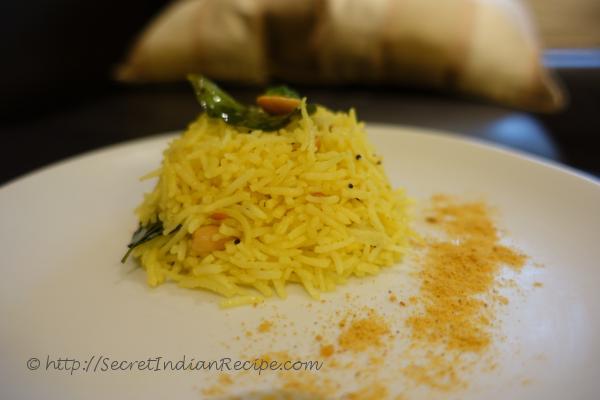 Ingredients:
1 bowl cooked rice
Lemon juice of half a lemon
Salt to taste
Fried peanuts as per your taste
1/2tsp chana daal
1/2tsp urad daal
1 tsp mastard seeds
1 green chilli finely chopped
1Tsp asetefetida (hing)
5-6 curry leaves
1/2tbsp oil
1 tsp tumericadd turmeric
Directions:
Heat the oil in a pan
Add mustard seeds. Let it crackles
Add chana daal and urad daal. Wait till they turn red
Add green chilli, hing and curry leaves
Add turmeric
Add cooked rice and give a gentle mix
Add salt and lemon juice. And give a mix
Cover the lid and let it cook for 2 min on low flame
Add peanuts and give a final mix
Footnotes:
Always add peanuts in the end to get it's crunchiness
Other Indian Recipes that you may Like !