Liver Khurchan Parsee Style (parsee Style Chicken Liver Curry)
We cook liver in typical Kerala style and except for the change in oil, almost whole of South India prepares this dish in the same manner. But recently on our trip to Mumbai we happened to taste the Parsee style of liver curry. It was the mutton one that I tasted and it had liver and kidney together. I wasn't familiar with Parsee cooking and for some reason I had not imagined desiccated coconut in Parsee dishes. This was a pleasant surprise to me and I decided to try this recipe. Now I am not a fan of goat liver and I hate kidneys so I tried this recipe with Chicken liver. We don't use desiccated coconut normally but I am impressed by this new flavour too.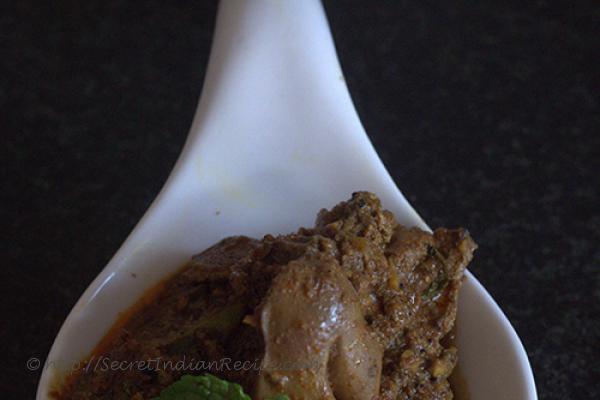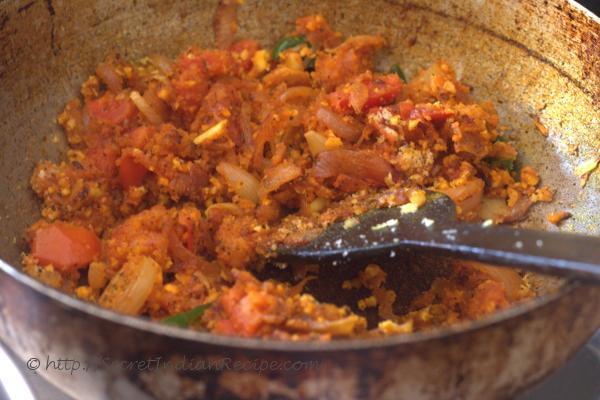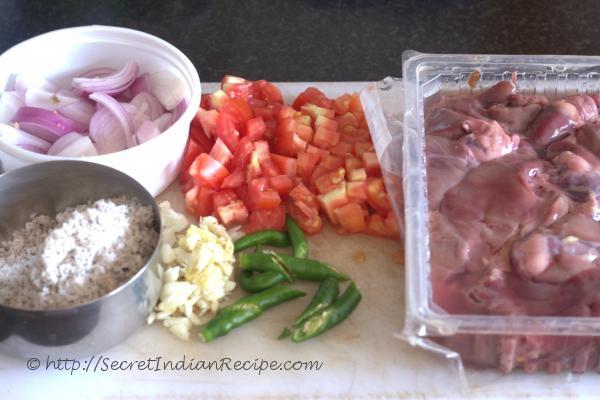 Ingredients:
Chicken liver and gizzard- 250 g
Onions- 4
Tomatoes-3
Green Chilies- 4
Garlic- 6-7 cloves
Ginger- 1 inch piece
Turmeric Powder- 1/2 tsp
Chili powder- 1 tsp
Desiccated Coconut- 2 tbsp
Mint chopped- 3 tbsp
Salt- to taste
Oil- 3 tsp
Cumin seeds- 1/2 tsp
Directions:
Wash and clean the chicken liver and gizzard. Heat oil in a pan and add the cumin first followed by the minced garlic and ginger.
When the garlic browns, add chopped onions and green chilies. Saute till the onions brown.
Add the chili powder and turmeric powder to the browned onions and saute for 3-4 minutes.
Now add the chopped tomatoes and salt and cook till the tomatoes break down. Add the desiccated coconut and cook it with the spices.
After sauteeing the coconut for 5-6 minutes, add the liver and gizzard and pour 1 cup water. Liver cooks fast but gizzard does not.
I tend to cook the gizzard a lot risking the liver getting mushy which I don't mind, you can cook the liver for 10 minutes before adding the liver if you hate liver mushy.
Add chopped mint or coriander leaves towards the end after the liver and gizzard is cooked. Serve with rice.
Footnotes:
Addition of mint is my preference because I believe it takes away the stench of liver a bit. You can add a mix of coriander leaves and mint leaves if you wish.
Other Indian Recipes that you may Like !