Maach Makkha (fish Ka Bharta)
Fish Bharta is a nonvegetarian adaption of ' Baigan ka bharta '. It is aspecially of Bengali cuisine and it is usually served with ' Moong Dal Khichiri'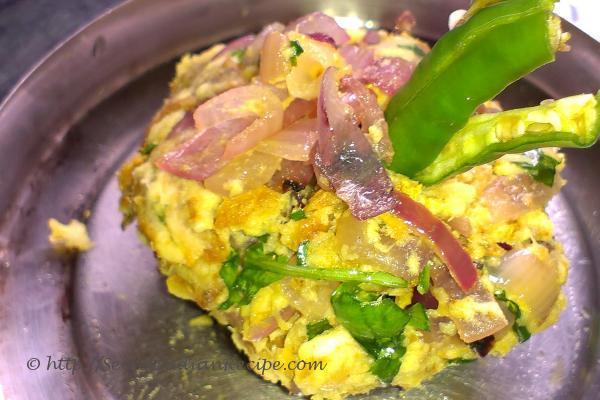 Ingredients:
6 piece large Rohu peti, cleaned and washed
Turmeric 1 tablespoon
Onions 2 pieces finely chopped
Ginger ½ tablespoon finely chopped
Green Chillies finely sliced
Lime juice of 1 lime
Salt 1 tablespoon
Mustard oil 6 tablespoon
Ghee 1 tablespoon
Corriander leaves I tablespoon finally chopped (optional)
Directions:
Rub turmeric and 1/2 tablespoon salt on the piece of fish and keep aside
In a pan heat 4 tablespoo of mustard oil and shallow fry the fish until both sides are cooked. Remove from the pan and place it on a plate and with a spatual mash the fish and carefully take out the bones.
In the pan put the ghee and sauté the onion until it become soft. Remove it from the pan and pour it on the mashed fish.
Add Ginger, green chillies, lime juice, ½ tablespoon salt and remaining mustard oil in the mashed fish and mix well.
Garnish it with Green coriander leaves.
Other Indian Recipes that you may Like !