Maach Sorshe
When I got a message from my friend about this Mother's day Contest, I thought the best way to thank my mother is to upload this fish curry, which I have been eating all my life. It is the easiest fish curry and we can never get bored out of it. She cooks it in Mustard paste and uses Mustard oil for that pungent taste. Fish tastes best with Mustard :)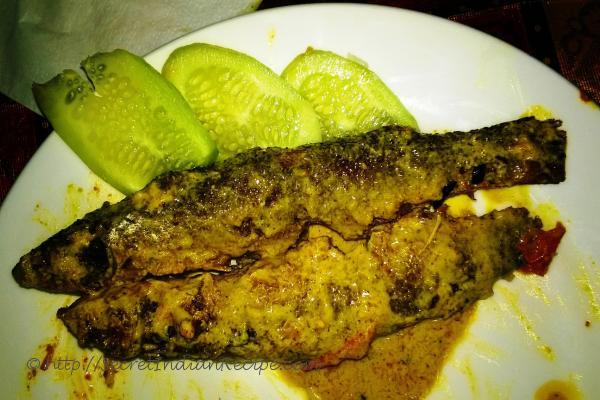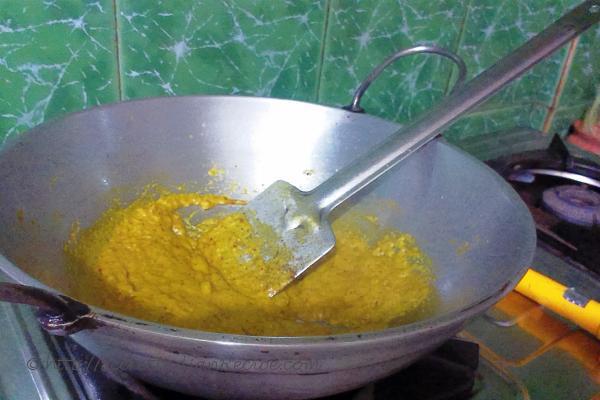 Ingredients:
Small Rohu fish - 500 grams
Garlic cloves - 7-8 cloves
Yellow Mustard seeds - 2 tablespoon
Poppy seeds - 1 tablespoon
Red chilies - 2-3
Mustard oil - 6 tablespoon
Turmeric Powder - 1/2 tablespoon
Salt to taste
Directions:
We can start by cleaning the fish by fresh water and then it should be kept on a slanting position to drain the excess water.
After 5-6 mintues we need to add half of turmeric powder and salt and mariante the fish for 10-15 mintues.
While the fish is being marinated. We can make the masala base. For this take mustard seeds, garlic, poppy seeds and red chilies in a grinder. Add 3-4 tablespoon of water and grind into a smooth paste.
After these preparations we can start cooking our Maach Sorshe. Begin by heating the oil.
As the oil is heated, we need to add the marinated fish in batches and fry till they turn a little brown.
When all the fish have been fried, we can add the grounded masala paste in the remaining oil.
Saute the masala over low heat for about 3-4 mintues. As the oil separates from masala, add 2 cups of water and mix.
Let it come to a boil, by increasing the flame. Then we can add fried fish and salt and mix.
we have to cook the fish for about 15 mintues. We can turn the flame low to ensure fish is cooked properly from inside.
When the fish is cooked well, we can check the seasoning and the required gravy.
Serve with steamed rice.
Other Indian Recipes that you may Like !