Maacher Jhol (bengali Fish Curry)
This is an easy Bengali fish recipe. They say smaller fish tastes better, so I truied this recipe with Baby Rohu fish and it tasted quite amazing. The masalas in dish are simple, the preparation is not elaborate. This fish curry with rice is comfort food for Sunday lunch.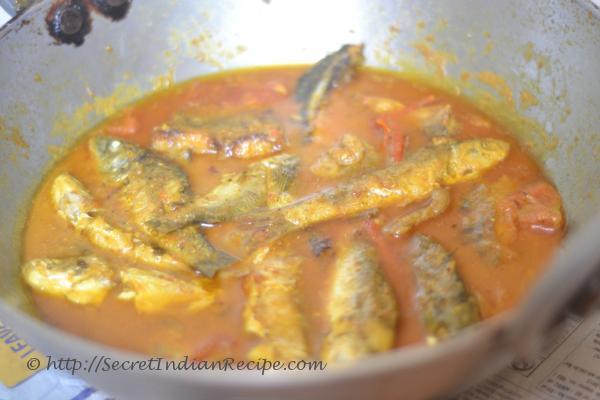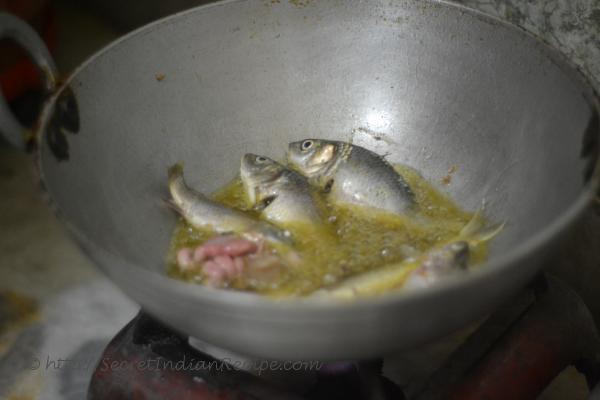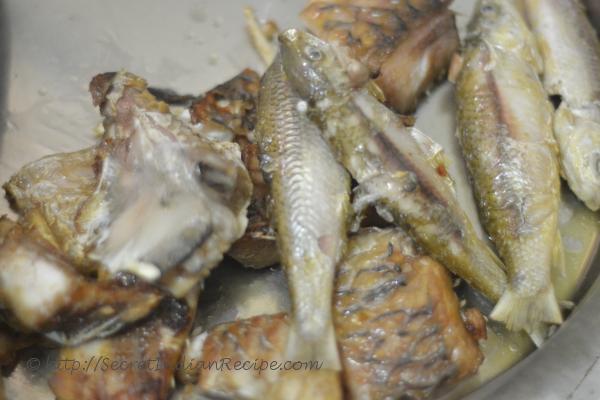 Ingredients:
Baby Rohu fish - 250 grams
Mustard paste - 1 tablespoon
Garlic paste - 1 tablespoon
Red chilli powder - 1 tablespoon
Tomatoes - 2 pieces
Mustard oil - 7 tablespoon
Salt - 1 tablespoon
Directions:
Wash the fish thoroughly and keep aside.
Heat oil in a pan or kadhai deep fry the fish. If the pan is small dot it one by one. Be gentle or the fish may break. Once the fish is fried for a minutes on each side remove on a plate
In the remaining oil, put mustard paste, garlic paste, red chili paste and chopped tomatoes and saute till the masala leaves the oil.
Put the fish in the masala, add salt and 1 cup of water.
Let the water boil and then cook it on low heat for 10 minutes.
Garnish with Green coriander leaves and serve with Rice.
Footnotes:
For a more healthier option you can directly put the raw fish after frying the masala nad then add water and let it cook in the masala curry. The meat will be softer nad juicier
Other Indian Recipes that you may Like !