Maanga Chammanthi (raw Mango Coconut Chutney)
Raw mango is an inseparable part of my cooking. With the mango season I suspend the use of tamarind. So you will find mangoes in buttermilk curry, sambar, chutneys, fish curries and every dish possible. This is a chutney we often prepare for Good Friday. Good Friday is the only day we remain vegetarians and fast the whole day. We are only permitted one meal and that too, a simple one. The menu usually consists of kanji (a rice gruel), a chutney and a moong stir fry. The mangoes I got hold off were tart and so we relished the chammanthi for 2 days. There are few variations to this chammanthi, I am giving the easiest recipe.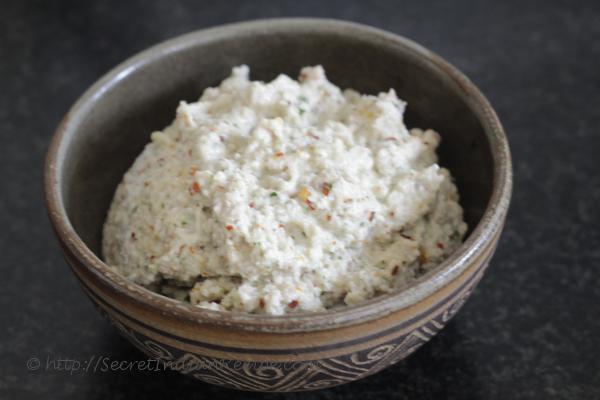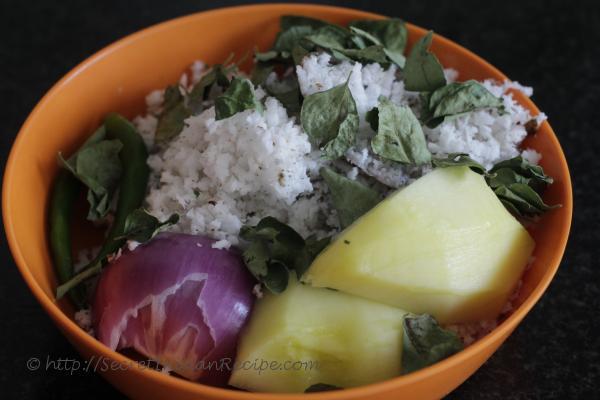 Ingredients:
Raw Mango- 1 small one
Grated coconut- 1/2 cup
Onion- 1 small one
Ginger- 1/2 inch piece
Green Chilies- 2
Chili flakes- 1/2 tsp
Curry leaves- 1 sprig
Salt- to taste
Water- to grind
Directions:
Peel the mango and cut them into small pieces. In a mixie jar grind all the ingredients except salt with very little water sufficient to pulse the ingredients.
This chammanthi should not be watery and it should be semi- ground not fully ground.
There is no harm in biting into few pieces of mango or coconut. Once ground transfer the contents to a bowl.
Add salt and mix using a spoon. Serve the chammanthi with rice. Can be stored in refrigerator and reused the next time.
Footnotes:
Use of 5-8 shallots instead of onions enhances the taste of this chammanthi.