Magaj Ladu (whole Wheat Flour And Oats Balls)
This recipe is usually prepared using Aata ( Whole wheat flour) but I have blend it using Oats along with Aata to make it healthy and tasty.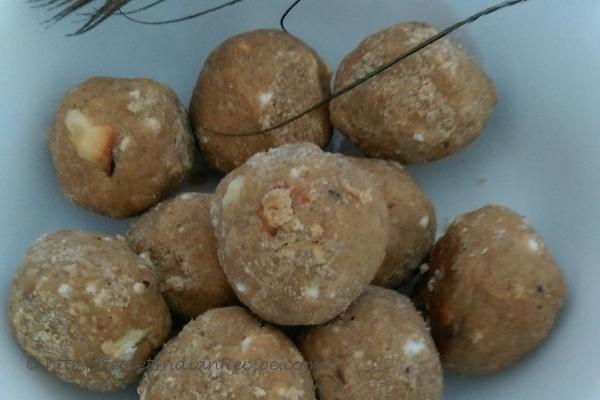 Ingredients:
Oats- 1 cup powder
Aata- ½ cup
Desi Ghee- 1/2 cup
Powder Sugar- 1 cup
Cardamom powder- 1 tsp
Fried Kaju crush- 2 tbsp
Directions:
Heat a non stick karai then add oats and aata and roast it.
When the mixture turns light brownish and a nice fragrance start coming out of the mixture then add melted ghee and then mix it properly.
Then add Cardamom powder, fried Kaju crush and roast it for another 5 minutes.
Turn off the stove and put it aside. Let it cool for a while.
Then add sugar powder and mix thoroughly. Wet your palm a bit and then make small laddus out of the mixture.