Malai Chop (cream Stuffed Savoury Fritters)
A Sinful appetizer/ breakfast/ tiffin recipe. A must try recipe for all the Moms who want to try something new for their kids. The moment you dig into the first bite, you are lost in the interplay of the flavors of cooked onion with Malai. The little bites of Green chilies add on to the taste. The use of fermented dough makes it super soft. Serving warm is best but it tastes equally sinful even cold.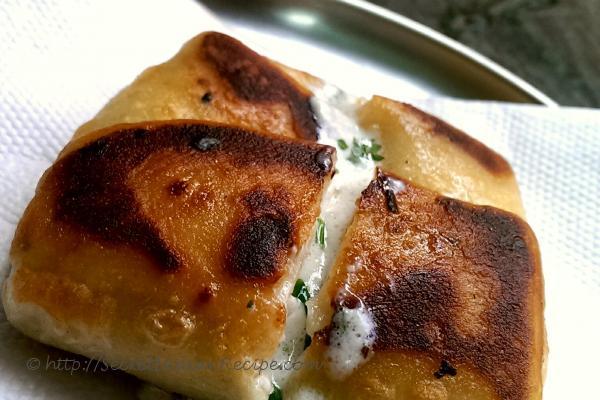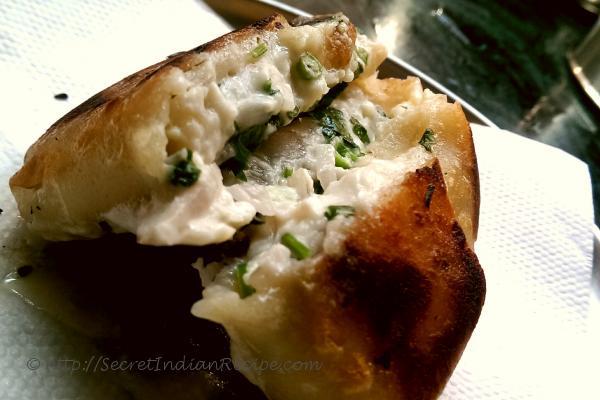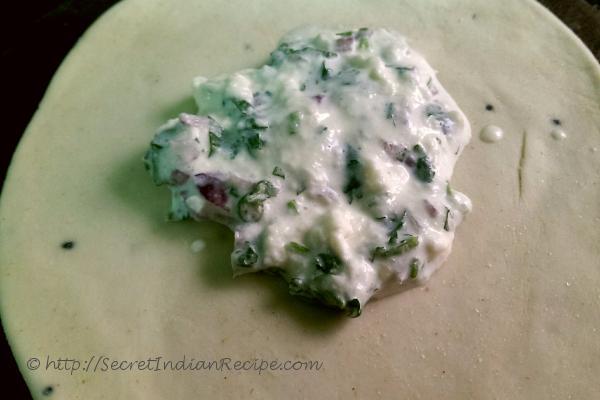 Ingredients:
For Outer Crust
Maida( All purpose flour) – 1 cup
Oil – 1 tablespoons
Dry Yeast / baking powder – 1 teaspoon
Sour Curd – 2 tablespoons
Kallonji or onion seeds – 1 teaspoon
Salt and sugar to taste
Luke warm water for dough
For Stuffing
Thick Malai / cream – ½ cup
Coriander Leaves – 3-4 tablespoons chopped
Onion – 2-3 tablespoons chopped finely
Green chillies – 1-2 chopped finely
Salt to taste
Oil to fry or shallow fry the chops.
Directions:
Begin with making the dough first as it needs to be fermented. Combine Maida, Curd, Oil. Yeast, Onion seeds, Salt and Sugar in a bowl. Add required lukewarm water and make a soft dough. Wrap it with a kitchen towel or put a lid on it and keep in warm place for 2 hours.
After fermentation the dough will increase in size and become softer.
For the stuffing, combine malai, chopped onions, green coriander, green chilies and salt in a bowl and keep aside.
Now for making chops, divide the dough into equal sized balls. Roll each ball into a round chappati.
Keep two spoonful of malai mixture at the centre and then wrap from all the sides into a square. Follow the same to make the rest of the chops. Remember the more malai mixture you can put, the more tasty it will be but it also depends how you are going to fry it. The malai stuffing should not spill out or else it will be a disaster!
I recommend to shallow fry it over a pan with little oil so that you can avoid the chance of being the malai mixture spilling out.
Serve hot or cold.