Malai Kofta
Malai Kofta is a classic North Indian dish originated from the Mughlai cuisine.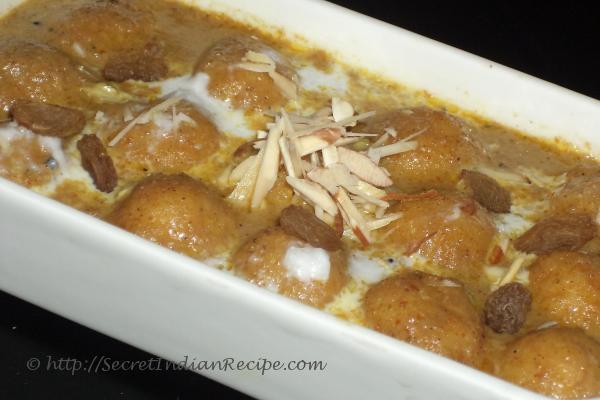 Ingredients:
Cottage cheese/tofu/paneer- 500 gm
All purpose flour - 100gm
Baking powder- 1/2 tablespoon
Cream - 150 gm
Tomato - 250 gm
Green chilli - 6 chopped
Coriander leaves - 1 smallbunch
Oil - 300ml
Red Chilli powder- as per required
Salt to taste
Water - 3 cup
Directions:
Mash the cottage cheese nicely. add finely chopped coriander , chopped chili ,salt ,red chilli powder,and mix it well with it.
Now take portions of the mixture and make small balls of it , and fry them till they turn golden . take them out on the tissue paper to soak excess oil from it.
Take a deep pan and water in it, add chopped tomato in it to blanch, Remove the skin and extract the juice.
Now take a pan add tomato juice ,cream, salt red chili powder and mix it, when it comes to boil,add the balls to it. and cook it till it come to little thickness. your dish is ready to be served.