Malai Kofta In White Gravy (cottage Cheese And Potato Dumplings In Cashew Gravy)
Malai Kofta has always been my favorite among vegetarian side dishes. The first time I had this recipe was in one of the street food stalls in ' Dalhousie' in Kolkata. ' Dalhousie' is at the centre of old Kolkata and has been a landmark area of Offices and Markets….I may not be wrong, if I say that It is a must visit place for all the strangers and tourists for their shopping, 'Puchka', Horse riding near ' Victoria Memorial'and Food. Being an office area, there is a queue of special local food stalls selling good food at minimum price…..The most common is Malai kofta and Naan.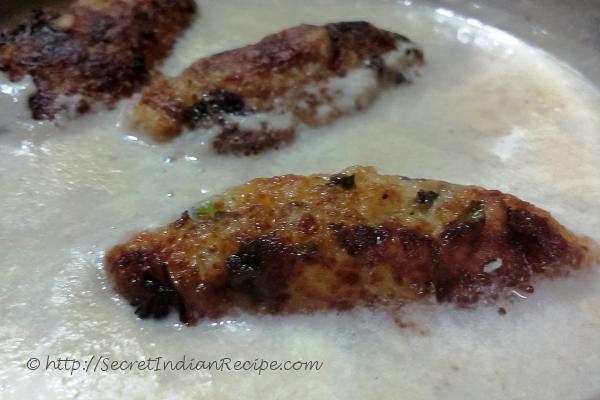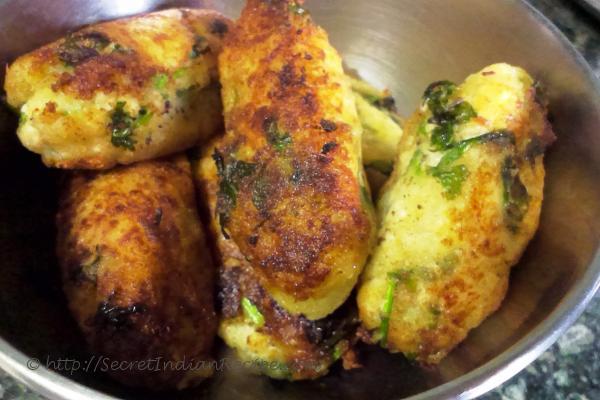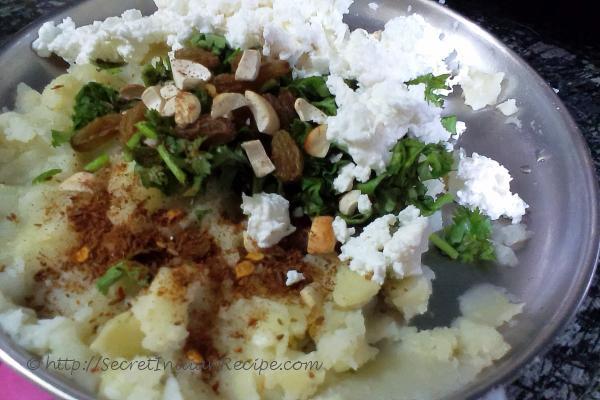 Ingredients:
(For Kofta)
Boiled Potatoes – 2 small sized
Paneer (Cottage Cheese) – 200 grams
Green coriander leaves – 3-4 Tablespoon (Chopped)
Green Chilies -3-4 pieces (Chopped)
Ginger – 1 tablespoon (Grated)
Cumin Powder – 1 teaspoon
Elachi (Cardamom Powder)- 1 teaspoon
Cashew and Raisins – 4 Tablespoon (Chopped)
Salt – As per your taste.
Refined flour/ Corn flour – 3-4 tablespoon
(For Gravy)
Cashew paste– 10 - 12 pieces
Onion paste – 1 Small size
Ginger Garlic Paste – 2 Tablespoon
Green Chili paste – 1 tablespoon
Cardamom powder – 1 teaspoon
Sugar – ½ tablespoon
Salt – As per your Taste
Oil – 7-8 Tablespoon
Fresh Cream – ¼ cup
Directions:
Peel off the Boiled potatoes and put them into a large bowl. Mash the potatoes with a flat spatula.
Now grate the paneer and put it over the mashed potatoes. Add chopped coriander leaves, green chillies, grated ginger, cumin powder, salt and chopped cashew and raisins. Mix well.
Now spread the refined flour on a plate. Take portions from the potato mash and make small koftas…..You can shape them as you like rounded or oval. Roll each Kofta over the refined flour to avoid breakage while frying.
Once all the Koftas have been made, put a small frying pan on the gas and heat 1 tablespoon of oil. Put two or maximum three Koftas at a time and fry over medium heat till the surface starts turning golden brown. Follow the procedure for all the koftas.
After the Koftas are done, it is time to make gravy. For this heat the remaining oil in another pan and then pour the raw masala paste – onion, ginger, garlic and green chilli. Saute over medium heat till the masala starts releasing oil from sides. Now add the cashew paste, cardamom powder, salt and sugar and fry for a minute. Now add ½ cup of water and let the gravy simmer for few minutes.
Finally add koftas and cream and mix well… Garnish with Coriander leaves and serve with Naan.