Malarunda (puffed Rice Balls)
Malarunda is a traditional Keralite snack from the cuisine of Kerala. This is most popular in the states of Kerala and Tamil Nadu. Also the preparation method differs from place to place. This method of preparing malarunda was handed over to me by my grandmother who always used to tell that this is a healthy recipe, especially for children as Malar will have a cooling effect on the body during the hot summers. So let me share this dessert recipe with you, and I am sure that you will surly love it.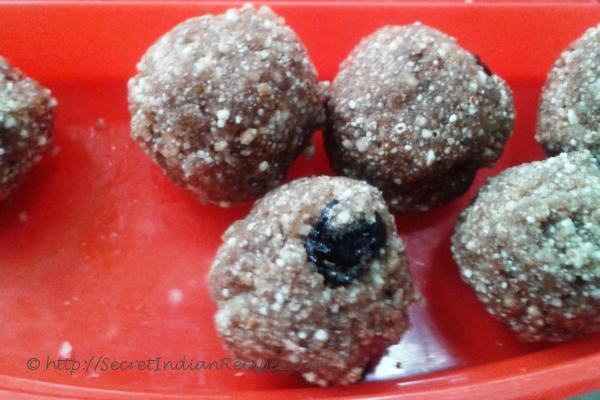 Ingredients:
Malar or puffed rice - 4 cups.
Jaggary -250 grams.
Cardamom powder - 1/4 teaspoon.
Ghee - 3 tablespoons.
Water v- 1 cup.
Grated coconut -1 cup.
Directions:
Clean the malar and remove all the impurities from the malar.
Switch on the stove and place a frying pan on the stove.
Dry roast the malar till it is crispy.
Malar will be roasted quickly so be careful that it should not be burnt.
Now grind the malar into powder in a mixer grinder.
In another pan, add the jaggery and water and melt it.
Filter the jaggery solution so that any impurities present in the jaggery will be cleared.
Heat the jaggery solution again to get a one string consistency.
In another pan, add the ghee and roast the coconut in the ghee.
Then add the malar powder and grated coconut along with cardamom powder into the jaggery syrup and blend it well.
Roll it into balls before it cools down.
Tasty malarunda is ready to serve.
Footnotes:
You can use cashew or dry grapes if you like. Just fry it the ghee and add it into the dish before rolling it into the balls.