Malas Berry Shots
ADD a very Berry Tangy Shots to your life and make it more Fruiticious!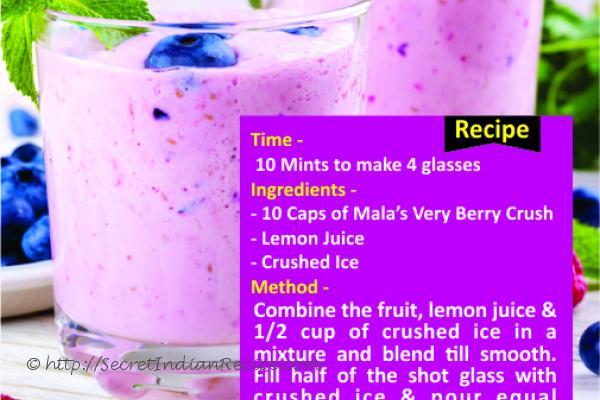 Ingredients:
10 caps of Malas Very Berry Crush
Lemon Juice
Crushed Ice
Directions:
Combine the fruit, lemon juice & 1/2 cup of crushed ice in a mixture and blend till smooth.
Fill half of the shot glass with crushed ice & pour equal quantity of juice over it. Serve immediately.
Footnotes:
If needed you can add some sugar syrup to sweeten it.