Malpoya
A very special Bengali festival sweet dish, prepared on Pujas and Makar Sankranti.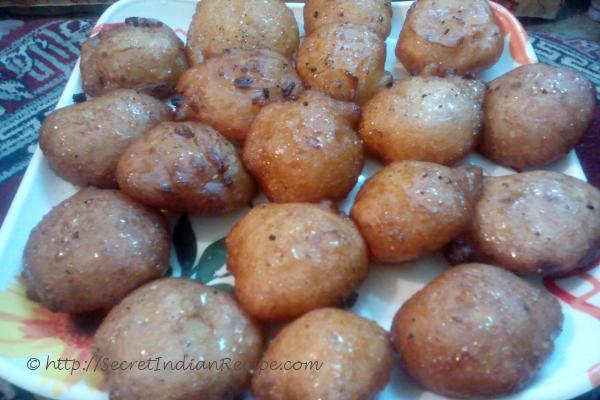 Ingredients:
Flour(Maida)- 2.5 cup
Milk- 2cup
Sugar- 150-200g(as per taste)
Powdered Rice or Suji- 5tsp
Cashew & Resins- 100g
Fennel- 2tsp
Grated Coconut
Baking Powder- 1 pinch
Oil- 200ml
Directions:
Make a smooth batter of flour, milk and sugar.( concentration should neither be too thick nor to diluted)
Now add the dry fuits and baking powder and mix well.
Heat a pan with the oil and pour the batter with a ladle(হাতা).
When the batter becomes fried take it off the pan and serve hot.