Malpua (indian Sweet Pancake)
Malpua is a sweet dish recipe. It is cooked all over north and east india during holi, the festival of colors. The main ingrediants are maida and sugar. Sugar is a good preservator and hence this sweet dish can be preserved without refrigeration for a week but slightly warm it before serving .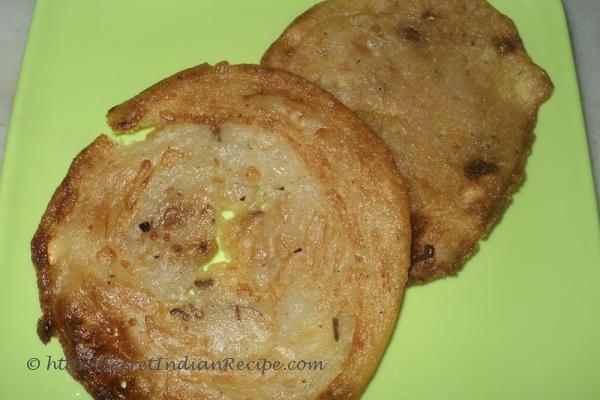 Ingredients:
Maida ( refined flour) 2 cups
Milk ½ cup
Sugar 6 tablespoon
Grated coconut 1 tablespoon
Sauf (fennel) ½ tablespoon
Refined oil 100 ml
Directions:
Take a bowl and mix maida, sugar and milk. Add grated coconut and sauf and leave it to ferment for at least 4 hours.
Heat oil in a karahi and with the help of a large spoon pour small portions of the batter in oil. Fry over medium flame it the malpus turns golden brown and the sides become crispy. Take out and serve.