Manga Chammanthi (raw Mango With Coconut)
The best combo that I ever tasted is the kanji with maanga chammandi (Rice's soup and raw mango with coconut). It makes such a delicious and healthy combination. The sourness and hotness of the chammandi are its highlight. It is such a simple recipe that it needs no cooking at all.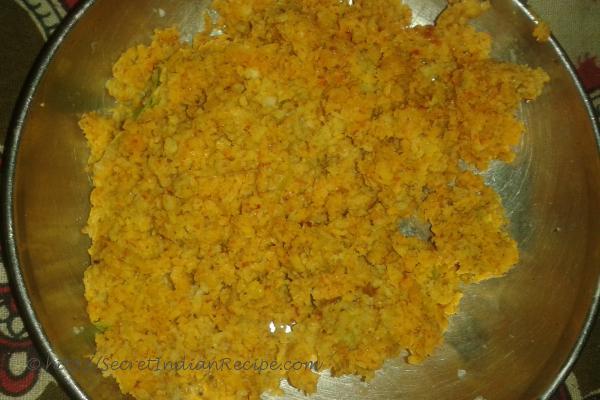 Ingredients:
Grated coconut-1 cup
Red chilli - 4 nos.
Salt-as you need.
Curry leaves -1 or 2 leaves
Raw mango pieces-2 small
Green chilli - 1 small.
Small onion - 3 nos.
Directions:
Soak red chilli in water for 5 minutes.
Grind it into a smooth paste. I used to grind it in a mixer grinder with very little water.
You can also use chilli powder instead of red chilli.
You should only add a little water to make the chilli paste.
Then grind the raw mango, green chilli, small onion and curry leaves in the mixer grinder.
Grind the remaining ingredients (i.e. grated coconut and salt) roughly in the mixer grinder.
Mix all the above ingredients together using a blender or best way is to knead it with your hands.
You need not add any water when you grind the ingredients since chammandi is not a watery recipe.
Maanga chammandi is now ready to serve.
Footnotes:
Adjust the number of mango pieces according to your taste, i.e. if you like the sour taste you can add more pieces.