Manga Payasam (mango Sweet Pudding With Coconut Milk)
Mango payasam or aam kheer as it is known in the north is an Indian dessert with mangoes. In the North mostly it is cooked with milk but in Kerala where I come from we add coconut milk and jaggery or sugar to this dessert. I am not a fan of desserts but I made this payasam in small quantity this time during the mango season. The flavour of this payasam also depends on the variety of mango you use.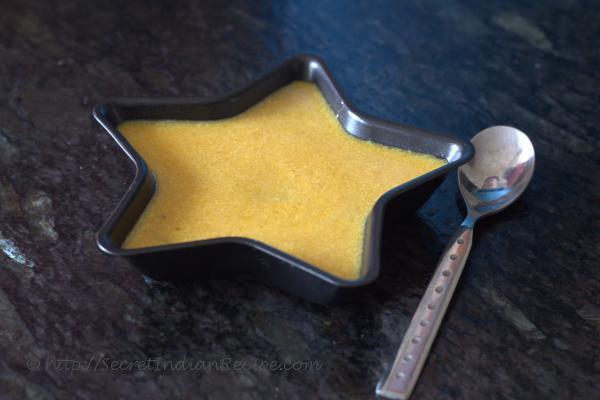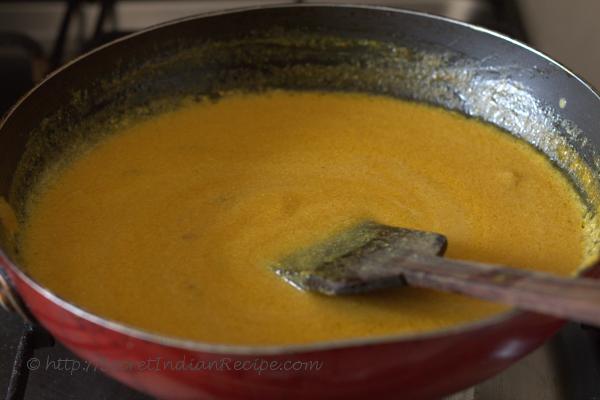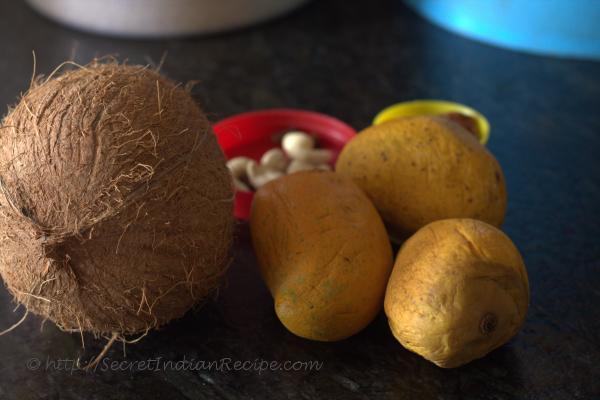 Ingredients:
Mango- 1/2 kg
Coconut- 1
Jaggery melted- 1/2 cup
Ghee- 5 tsp
Cardamom powder- 1 tsp
Dry ginger powder- 1/2 tsp
Cashew nuts- 5-6
Raisins- 5-6
Milk - 1/4 cup
Directions:
Peel the mangoes and puree it with 1/4 cup milk.
Grate the coconut and extract the milk from it by running it in a food processor and straining the milk thereafter.
Heat ghee in a pan and fry the cashew nuts first till they are golden. Set them aside in a plate.
Fry the raisins now till they puff up.
In the same pan now saute the mango puree. It will splutter so be careful. Keep stirring and saute for 5- 10 minutes.
By now the mango puree would have reduced to half. Add the melted jaggery into the mango puree.
Add cardamom powder and dry ginger powder to the mango payasam now and let it simmer. Keep stirring at intervals.
After 2- 3 minutes add the coconut milk. Let the payasam simmer in the coconut milk for 3-5 minutes till the payasam thickens a bit.
Add the fried raisins and cashew nuts and the paysam is ready to serve.
Footnotes:
Mangoes are acidic and can split the paysam making it look spoilt like split milk, but the payasam is edible in such cases. Avoid over boiling and overcooking of this payasam for this reason.