Mangalore Bun
I know the term 'bun' will be misleading, but these babies are called just that in Mangalore. They are rolled out a little thicker than normal puris and have a lovely texture. Sometimes, I use cumin seeds instead of carom seeds as well.
They are studded with carom seeds and manage to be sweet and savoury at the same time. Serve it as a breakfast dish or for tea. Super yummy :)
You fry them up like puris and viola!
I hope you give these a try :) Enjoy!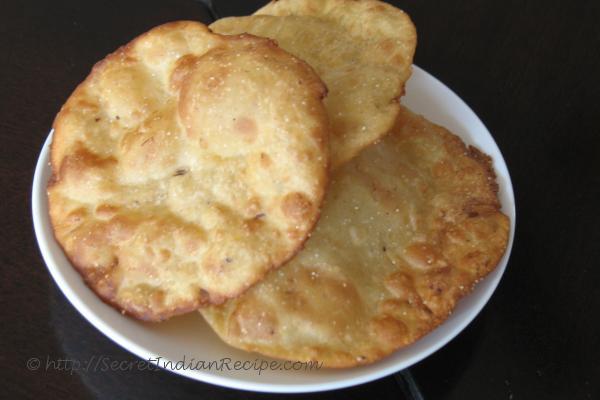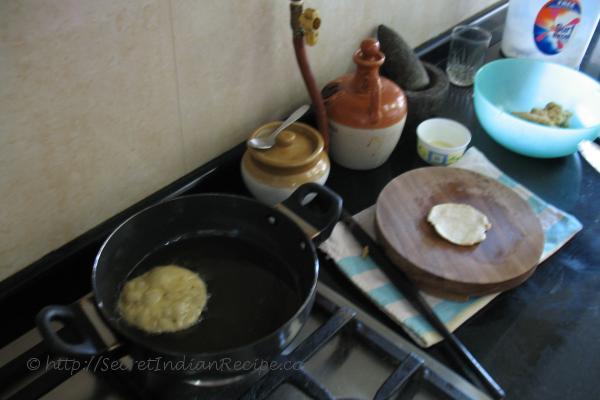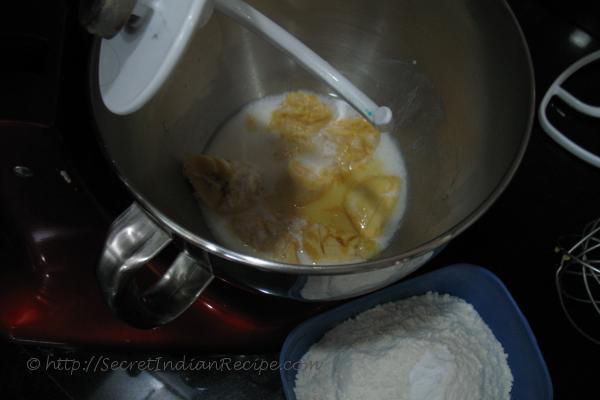 Ingredients:
1/4 kg All-purpose Flour ( Maida)
2 Plaintains, Ripe
2 tbsp Yogurt
3 tbsp Sugar
1/2 tsp Salt
1/4 tsp Soda Bicarb
1 tbsp Ghee
1/4 cup Water
1/2 tsp Carom seeds (Ajwain)
Oil for deep frying
Directions:
Take the flour, carom seeds, soda bi-carb, sugar and salt and put them in a bowl.
Mash the banana well and add all the wet ingredients to this.
Tip the flour mixture into the banana mixture and knead till it becomes a smooth dough.
Wrap this in cling film and leave it on the counter overnight.
In the morning or afternoon, make small balls and roll thick.
Deep fry in hot oil till golden brown.
Remove it from the oil and drain on kitchen paper.
Serve hot and Enjoy!
Footnotes:
These keep well for 2-3 days too :)