Mangalore Buns (banana Flat Breads Mangalore Style)
Mangalore buns is a delicacy from Mangalore made with bananas and maida. They are basically banana pooris that is served for breakfast and snack with chutney or curry of one's choice. Unlike normal poori dough this dough needs some resting period and is hence prepared overnight. If you ever end up with over ripe bananas this is the recipes that you could try and it goes well for breakfast, lunch or dinner. You can also have these pooris with tea like a snack.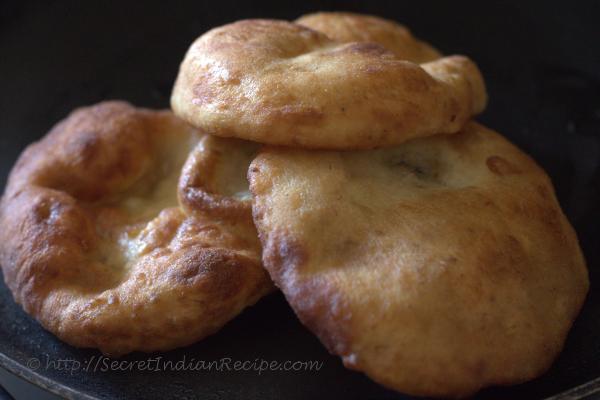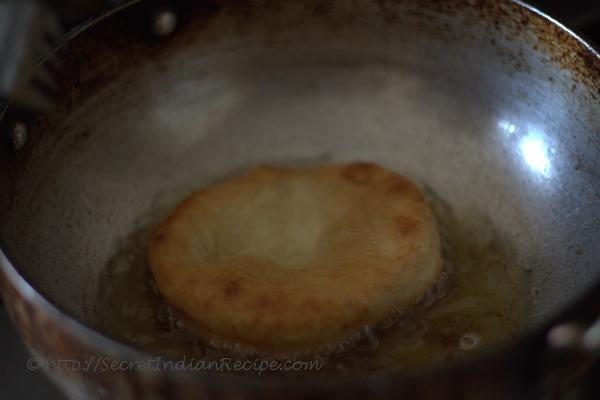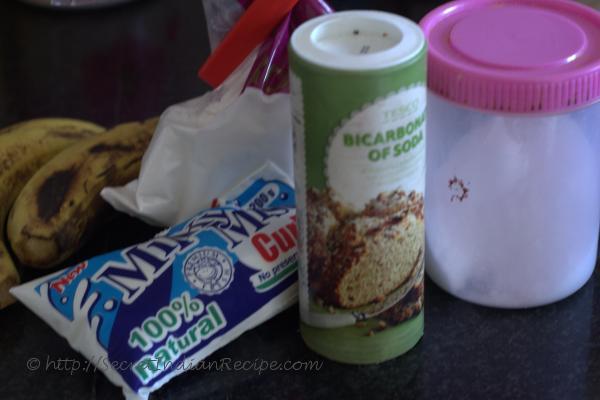 Ingredients:
Maida- 1/4 kg
Bananas- 1 large ( I prefer robusta banana)
Sugar- 4 tbsp
Salt- 1/2 tsp
Oil/Ghee- 1 tbsp
Soda bicarbonate- 1/4 tsp
Curd- 2 tbsp
Oil for frying
Directions:
Reserve 1/4 of the flour and mash the banana.Start kneading the dough using the ingredients except the oil that is reserved for frying.
Use little water. In fact you will be able to knead the dough with the mositure from mashed banana, curd and ghee.
Make a pliable dough and knead it such that the no piece of mashed banana should stand out in the dough.
Let the dough rest for 8 hours preferably overnight.
Make small balls of the dough the next day and roll it into thin discs.
Heat oil in a wok and fry the mangalore buns rolled out as thin discs till both sides brown and the buns puff up.
Serve with chutney or any curry of your choice.