Manganem (bengal Gram Dal Sweet Dish)
Manganem is a traditional kheer recipe from Goa. To make manganem, chana dal and sabudana are cooked with coconut milk till it thickens. This recipe is made during religious festivals in Goa. #RegionalUnknownRecipe contest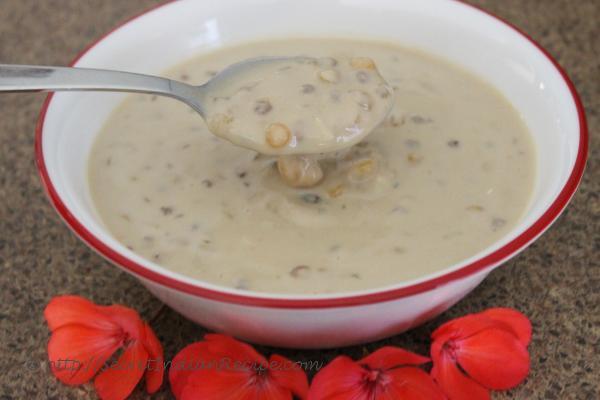 Ingredients:
½ Cup , Bengal Gram Dal (Chana Dal) – Washed and soaked in water for 4 to 5 hours
2 tbsp, Sago (Sabudana) - Washed and soaked in water for 30 to 45 minutes
1/2 Cup, grated Jaggery (you can adjust as per your taste)
½ Cup, Coconut milk
12 to 15, Cashewnuts (chopped)
15 to 17, Raisins
12 to 15, Almonds (chopped)
Directions:
Pressure cook chana dal with ½ cup of water for 1 whistle or until soft and cooked. Do not overcook the dal. It should be grainy. Drain the excess water.
Heat a heavy bottomed pan, add cooked chana dal, sabudana, coconut milk and jaggery. Cook it until the sabudana is cooked through and the mixture thickens. Add some water, if required.
Now add half of the cashewnuts, raisins and almonds.
Switch off the flame and transfer manganem to the serving bowl and garnish with the remaining dry fruits
Serve hot or chilled.