Mango And Passion Fruit Iced Tea
A refreshing iced tea using fresh mango and passion fruit pulp. This tea has no added sugar or artificial sweeteners. #mymangorecipe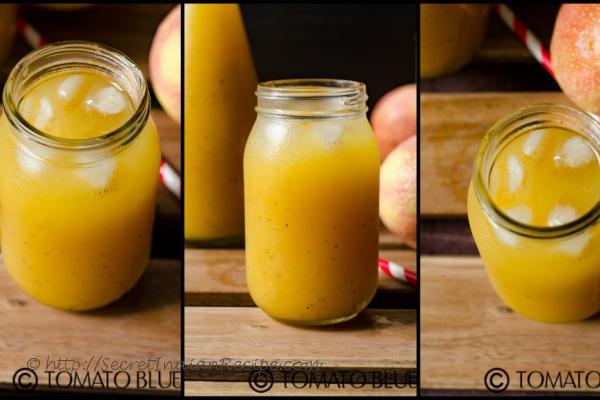 Ingredients:
Mango 1/2 cup cubed
Passion fruit pulp from one large passion fruit
Green tea bags 4 to 5
Cold water 2 cups
Ice cubes to serve
Directions:
Heat the water till it begins to boil.
Place the tea bags in the water and let it brew for about 10 mins.
After 10 mins, discard the bags and let the tea cool completely.
Once cool, place mango cubes and passion fruit pulp in a blender with about ¼ cup of water and blend to a smooth puree
Combine this puree along with the brewed and cooled tea and let chill in the fridge for 6 to 7 hours.
Once cold, serve chilled over ice cubes.
Footnotes:
I have used Japanese Sencha blend green tea for this recipe. But any green tea will work well. In case you dont have tea bags but you have loose tealeaves, then add 1 tbsp of green tea leaves to the amount of water mentioned.