Mango Bhajji (raw Mango Fritters)
I like or love this recipe because ,the raw mango put inside the bajji will completely tranform into juicy and tangy.while eating mango bajji we will enjoy juicy tangy and spicy taste.Its really yummy in taste.
We can serve this dish directly.
This recipe is my own recipe.
One day I want to prepare some snacks to eat .But in house only raw mango is available.so I thought something new to do with this mango.T hen I prepared this raw mango bajji.All the family members liked and loved it's taste.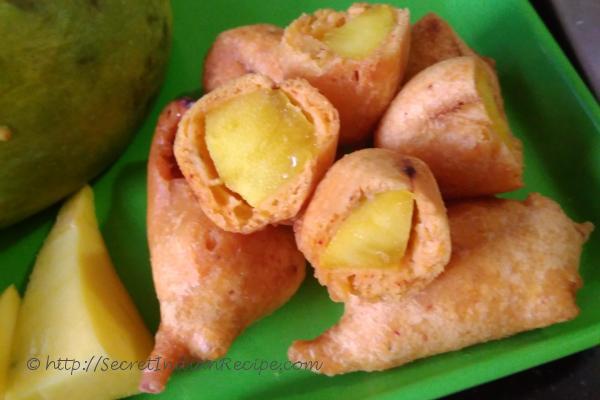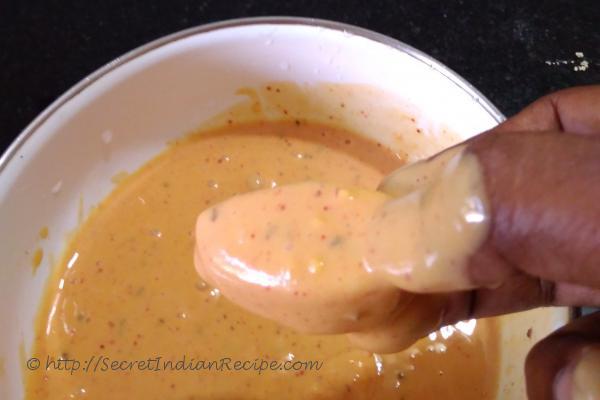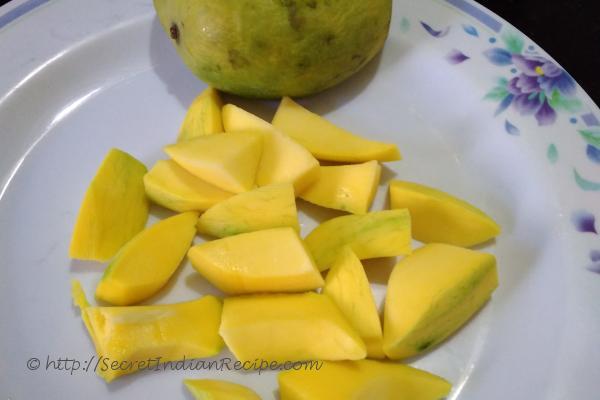 Ingredients:
Raw mango - 1 medium size
Gram flour (began) - 200 grms
Sodium bicarbonate - 2 pinches
Salt - as per our taste
Red chilli powder - 1 tspn
Ajwain - 1 tspn
Oil for deep frying
Directions:
Take raw mango peel it off . Cut into3 inch long pieces.keep them aside.
Now take a bowl put gram flour in it and add red chilli powder,ajwain,salt,sodium bicarbonate and mix well. Now add sufficient water into the flour and mix both well and make into bajji batter.
Now take each mango piece dip in the above batter very well. Now slowly drop into the hot oil.
Repeat the same process with all the mango pieces . Now fry the bajji on medium flame till golden yellow colour.
In between turn the bajjis ,so that all the bajjis will fry equally. Now remove the bajjis from the oil and put on the absorbent paper (tissue paper).
Now yummy juicy tangy mango bajjis are ready to eat.
Serve these mango bajjis hot hotly . Enjoy mango bajji taste.