Mango Cake.
My daughter wanted mango cake today. No amount of explaining to her that mangoes aren't in season would do, I just had to make it! So I did. Yes, I do realize I have just buckled to the whims of a four year old, but then again, who wouldn't? A better person than I probably :)
So this cake is made with semolina, no flour and no eggs. It does have ghee in it though, so that makes up :)
Please try this desert, it is really very yummy :) To adults and four year olds alike :)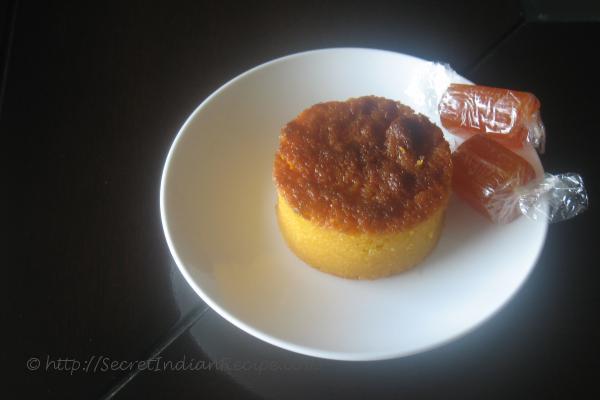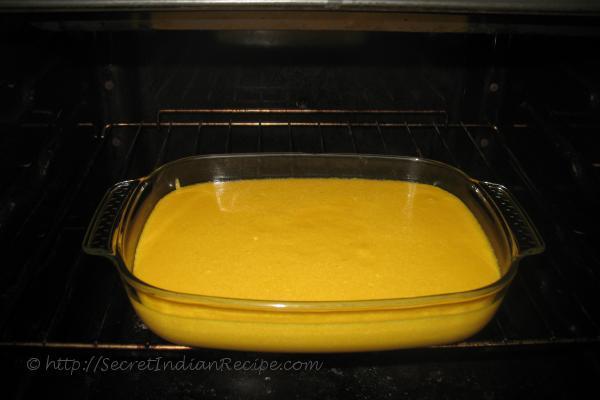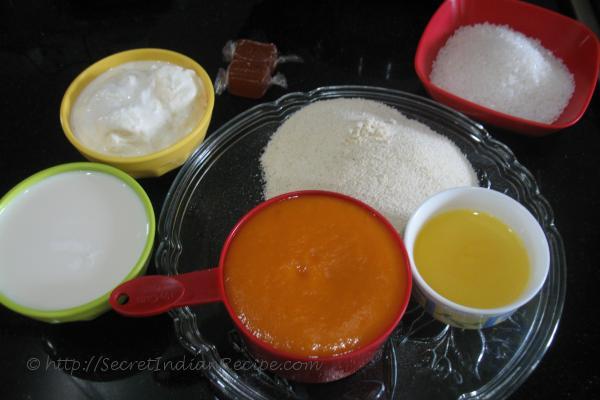 Ingredients:
1 cup Semolina, roasted
1 cup Milk, room temperature
1 cup Curd, Room temperature
1/2 cup Sugar
1/4 cup Melted Ghee
1 1/2 cup Mango Puree, this time it is tinned
Directions:
Preheat oven to 180 degrees C.
Mix all the ingredients together and let it sit for 20 minutes.
Transfer the mixture to an oven safe dish and bake for 50 Minutes or till a skewer inserted in the centre comes out clean.
Cool in the pan.
Cut into squares and Enjoy!
Footnotes:
It takes about 20 minutes to roast 500 gms of semolina on a low flame.