Mango Chutney
A chutney to make your tongue dance. Better than those store bought, lumpy versions with hardly any sauce to mop up.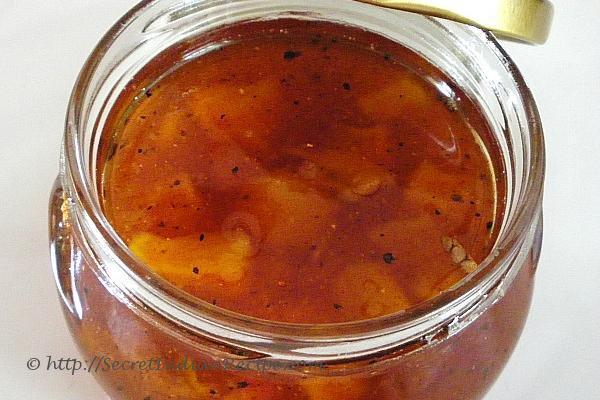 Ingredients:
2 Ripe fresh mango (peeled and cut into small cubes)
250ml White wine vinegar
800gms White granulated sugar
2 tsps Ground ginger
2 tsps Garlic powder
2 tsps hot chilli powder (more or less to taste see tip below)
2 tsps Sea salt
6 Cardamon pods (seeds only)
1/2 tsp Black pepper corns
1/2 tsp Whole cloves
Directions:
Mix a small amount of the vinegar (approx 1 tablespoon) with the ginger, garlic and chilli powder to make a paste
Place the remaining vinegar in a heavy pan. Add the sugar and bring to the boil, continue to boil until the sugar has completely dissolved.
Grind the peppercorns and cloves and add to the pan with the salt, cardamon seeds and the paste. Mix well and the mango cubes.
Reduce the heat and cook uncovered until the mango is soft. Break up some of the cubes to avoid a very lumpy chutney and continue to cook until thickened.
Leave to cool slightly and pour into clean jars. Keep refrigerated
Footnotes:
Tip once made this will be very spicy but mellows slightly on standing. (best made a day before consuming)