Mango Ice Cream(no Cook, 3 Ingredients Mango Ice-cream Recipe)
This No cook, made with only 3 ingredients Mango Ice-cream is stupendously wow summer cooler.Moist, creamy, dulcified with sweet mangoes Mango Ice-cream is creamy treat for everyone. #MangoRecipes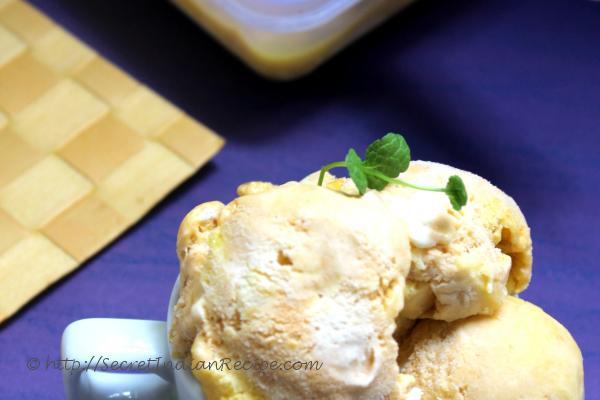 Ingredients:
Mango Puree 1 cup
Whipped cream 1and 1/2 cup
Sugar 3 tbsp (can be adjusted with sweetness of mangoes)
Directions:
Put everything in blender and just have one or two pulses to have a nice mix.
Freeze the ice cream in freezer for overnight.
Just scoop it and serve.